The most unusual of US Opens has had the most unconventional of run-ups.
Even as a multitude of variables still loom over the first Grand Slam of the Covid-19 era, the debates ahead of it have been about everything but tennis. Social injustice, racial equality, player revolt have taken centre-stage in the week leading up to the Open.
ALSO READ: Federer, Nadal not in support of Djokovic-led breakaway player body
And we still don't know exactly who stands where after the five-month hiatus forced by the virus. Or how the players will perform in front of empty stands. Or how they will physically and mentally cope with high-pressure situations, or long-drawn matches without the desired match time.
We look at the players who have laid down early markers or are a threat historically at the Slams. Here are our top picks to win the men's and women's singles titles in New York:
Men's contenders
Novak Djokovic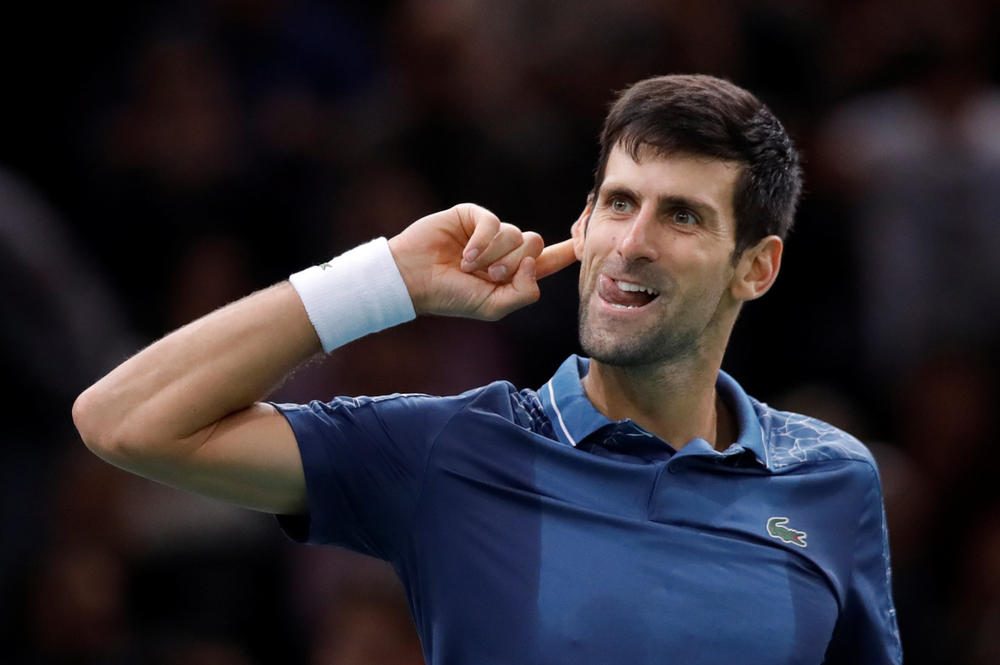 Despite his physical troubles – neck strain—and off-court matters – forming the Professional Tennis Players Association (PTPA)—Djokovic found enough reserves to win the Cincinnati Masters.
Djokovic, who is a perfect 23-0 in 2020, is the only player in history to win all nine ATP Masters 1000 titles. Now, he has claimed them all twice. The 33-year-old also tied Rafael Nadal's record for most Masters 1000 trophies with 35.
Sharpen your backhand with our FREE guide
"In the past three, four days, I struggled a little bit with my physical condition, but I managed to pull this one through," Djokovic said. "It was a very close encounter all the way through the last shot. It was anybody's game."
"Going on an unbeaten run so far this year obviously brings even more confidence each match," he added.
ALSO READ: Bautista Agut slams decision to close roof during Djokovic clash
Though he did not look entirely convincing during the week of Cincy, and was taken to three sets in the semifinals (against Roberto Bautista Agut) and the finals (Milos Raonic), Djokovic, as is his wont, got the job done.
And come US Open, three-time champion Djokovic will once again be the overwhelming favourite.
ALSO READ: Don't understand the criticism against Djokovic, says Becker
With his major rivals Roger Federer and Rafael Nadal skipping the Open, and Stan Wawrinka also not travelling to the USA, the men's draw has only three Grand Slam champions – Djokovic, Andy Murray and Marin Cilic.
Djokovic, who starts against Damir Dzumhur, looks primed for major number 18.
Dominic Thiem
The way he started the year, it looked like it was a matter of time before Dominic Thiem broke through the winners' circle in majors. The Austrian, who is developing into an all-court player, defeated Rafael Nadal in the semi-final of the Australian Open.
He also took Djokovic to five sets in the final.
ALSO READ: US Open will be 'worth less', feels Thiem
During the five-month hiatus, Thiem played more exhibitions matches than anyone else. Twenty-eight in total. And it looked like he would have some sort of match sharpness when the Tour resumed with the Cincinnati Masters last week.
But the Austrian, known as one of the hardest working players on tour, was distinctly unimpressive at the relocated Masters event. Having got a bye in the opening round, the second seed went down 6-2, 6-1 to Serbia's Filip Krajinovic in his first match back.
Countdown to US Open: Breakthrough stars | A walk through history
According to a lot of players, the outside courts at Flushing Meadows (where the Cincinnati event has been relocated for this year) were faster and Thiem will relish the opportunity to play on the slower show courts at the US Open.
He'll play Spain's Jaume Munar in the opening round, and could meet Cilic in the third round.
Stefanos Tsitsipas
Stefanos Tsitsipas, who went by the name 'Greek God' during the UTS exhibition, was one of the more impressive players when tennis resumed in the New York bubble.
Though the strict protocols mean he doesn't get to visit his favourite New York haunts or indulge in his hobby – photography—the 22-year-old seems to be managing the 'new reality' well. Having been drawn against one big server after another, Tsitsipas made his way through to the semis at the Cincinnati Masters.
ALSO READ: Tsitsipas 'making a living' out of photography
But Tsitsipas, who will be playing only his third main-draw at the US Open, is still to convince us that he is a threat in the majors. Apart from the 2019 Australian Open, where he beat Roger Federer in a thriller en route a semi-final finish, Tsitsipas hasn't been able to get past the fourth round.
"I really haven't done, in the last couple of years, well in New York, and I would love to this year," he said. "It's one of my favourite cities, and I would love to play some good tennis and I have good memories from here."
ALSO READ: Players don't want to become friends, says Tsitsipas
The fourth seed starts against Spain's Albert Ramos-Viñolas, and could face Borna Coric in the third round.
Women's contenders
Serena Williams
It is difficult to look past the 23-time Grand Slam champion when talking about any pre-tournament favourites.
Serena Williams has looked a little rusty in the two events – Lexington and Cincinnati— she has played since the tennis tour resumed. In the five matches she has played so far, the 38-year-old has been taken to three sets every single time.
Countdown to US Open: Courting controversy
While Williams lost to Shelby Rogers in the quarterfinals in Lexington, she went down to Maria Sakkari in the third round in Cincinnati. After a tough 7-6, 3-6, 7-6 win over Arantxa Rus — Williams' longest match in eight years – in the second round, she looked physically drained against Sakkari, losing the deciding set 6-1.
But the American's return to tennis has showcased her hallmark resilience as well. At 38 years of age, Williams may well be running out of opportunities and will be eager to pocket the record-equalling 24th singles major.
ALSO READ: An eight-year low for Serena in defeat to Rogers
She has not won a Grand Slam title since coming back after childbirth. Though Williams made four major finals since her comeback in 2018, she hasn't managed to win a set in any of those four matches.
Williams will start her US Open campaign against fellow American Kristie Ahn, ranked 97 in the world. She could meet 2017 champion Sloane Stephens in as early as the third round.
Naomi Osaka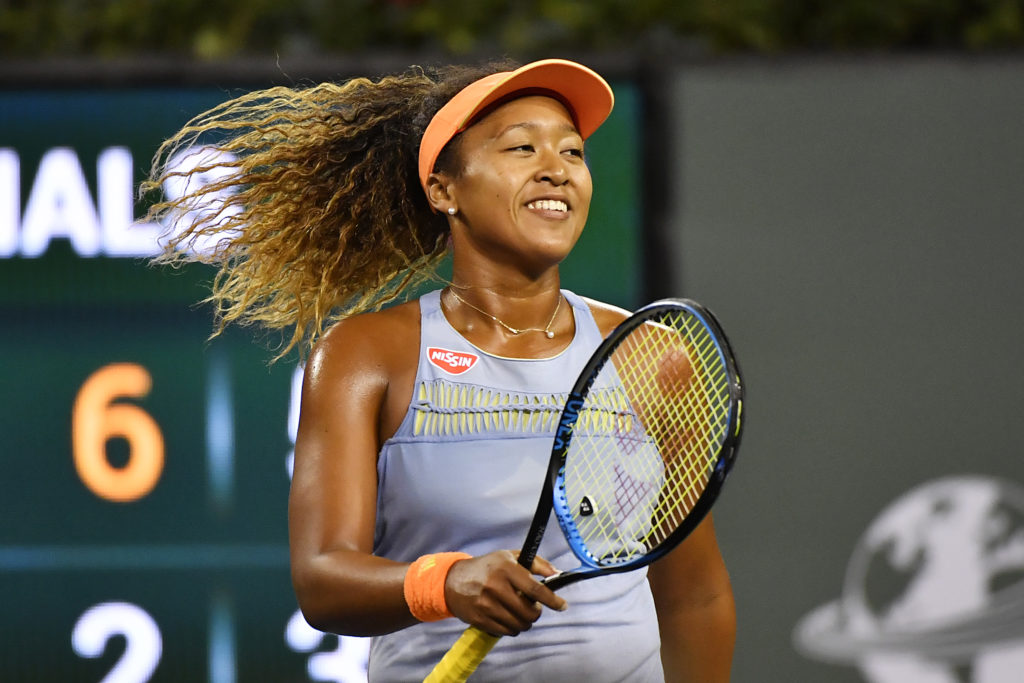 Naomi Osaka has been the talk of the town, though for non-tennis reasons.
The two-time Grand Slam champion rocked the boat mid-week, when she announced that she was pulling out of the Cincinnati event in protest against police brutality. On August 23, police shot African-American Jacob Blake in the back, sparking another wave of protests in the USA.
ALSO READ: Osaka top earner as tennis dominates Forbes rich list
"I don't expect anything drastic to happen with me not playing, but if I can get a conversation started in a majority white sport I consider that a step in the right direction," read a part of her statement.
Following her lead, the WTA and ATP decided to join in the social movement as they suspended Thursday's play. After a long consultation with Osaka, they also convinced her to re-enter the tournament.
The 22-year-old Japanese, who lives in the US, won her semi-final against Elise Mertens but pulled out of the final against Victoria Azarenka due to a hamstring strain.
ALSO READ: Osaka agrees to continue at Cincinnati
How she manages the niggle and the distractions that come with being an athlete-activist may well determine her performance at the major.
Osaka, the 2018 champion, is set to open her tournament against compatriot Misaki Doi and could face the always dangerous big-hitting Camila Giorgi in the second round. A possible third-round encounter against Coco Gauff also looms.
Karolina Pliskova
With the top two players in the world, Ashleigh Barty and Simona Halep, skipping the US Open, Karolina Pliskova will be the top seed at the Grand Slam.
In her press-conference ahead of the Cincinnati event, Pliskova said that she was feeling mentally fresher after the five-month forced break.
Countdown to US Open: One-slam wonders
But the lack of match-time was obvious, as Pliskova was knocked out in straight sets by Veronika Kudermetova in the second round in Cincinnati. As Pliskova's game is more suited to medium-paced courts, she could use her big serve to do some damage on the faster courts at the US Open – where she was a finalist at the 2016 edition.
The 28-year-old Czech, who stands at 6' 1, has consistently done well on the tour, winning 16 WTA title, but is yet to win a major.
Countdown to the Open: Who's the richest of them all? | Did you know these tennis rules?
Pliskova will play her first match against Ukraine's Anhelina Kalinina, with a potential second-round match against Caroline Garcia. And there's a possible rematch of the 2016 final against Angelique Kerber looming in the Round of 16.