Two-time Grand Slam champion Naomi Osaka topped Forbes' list of highest-paid female athletes, on which nine out of the top 10 are tennis players.
She beat the record set by Maria Sharapova in 2015 (total earnings of $29.7 million) and dethroned Serena Williams, who has held the No 1 position for the past four years.
ALSO READ: 'Less pressure on Serena Williams at US Open'
Apart from the $3.4 million she made in prize money, Osaka earned $34 million in endorsements – which is more than what 23-time Grand Slam champion Serena Williams made in the year.
According to Forbes, Osaka, the only player other than Serena to win back-to-back Grand Slam titles (2018 US Open and 2019 Australian Open) in the last nine years, now has 15 endorsement partners, including Nike, Nissan Motor, Shiseido and Yonex.
Upgrade your forehand with our FREE guide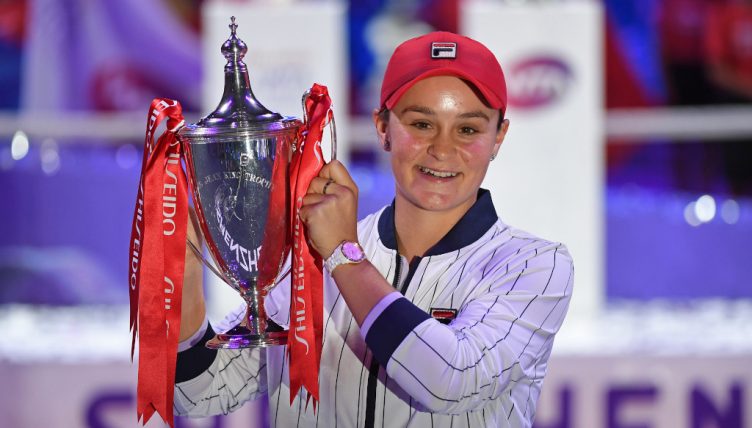 World No 1 and WTA Finals winner Ashleigh Barty comes in third, while 2019 Wimbledon champion Simona Halep is fourth and 2019 US Open champion Bianca Andreescu takes the fifth spot.
But, for these players a lion's share of their earnings comes from prize money.
It's been 50 years since the fight for equal prize money began in tennis. Players like Billie Jean Kind and Rosie Casal were a part of the 'Original 9' that broke away from the US Lawn Tennis Association to protest the difference in prize money.
It led to the Virginia Slim Tour which later came to be known as the WTA.
ALSO READ: I was obsessed with No 1 ranking record, says Sampras
Tennis is one of the few, if not the only sport, that now has equal prize money at its biggest events, the Grand Slams. And the parity shows on paper, as women's tennis players continue to dominate the Forbes list for highest-paid female athletes.
The only athlete on this year's top-10 list outside of tennis is Amercian football (soccer) star Alex Morgan, who was part of the team that won the 2019 FIFA World Cup.
2019 top-10 highest paid female athletes:
Naomi Osaka
Total Earnings: $37.4 million
Prize Money: $3.4 million
Endorsements: $34 million
Serena Williams
Total Earnings: $36 million
Prize Money: $4 million
Endorsements: $32 million
Ashleigh Barty
Total Earnings: $13.1 million
Prize Money: $10.1 million
Endorsements: $3 million
Simona Halep
Total Earnings: $10.9 million
Prize Money: $6.9 million
Endorsements: $4 million
Bianca Andreescu
Total Earnings: $8.9 million
Prize Money: $4.9 million
Endorsements: $4 million
Garbine Muguruza
Total Earnings: $6.6 million
Prize Money: $2.1 million
Endorsements: $4.5 million
Elina Svitolina
Total Earnings: $6.4 million
Prize Money: $5.4 million
Endorsements: $1 million
Sofia Kenin
Total Earnings: $5.8 million
Prize Money: $4.8 million
Endorsements: $1 million
Angelique Kerber
Total Earnings: $5.3 million
Prize Money: $1.3 million
Endorsements: $4 million
Alex Morgan (football)
Total Earnings: $4.6 million
Salary/bonus: $400,000
Endorsements: $4.2 million