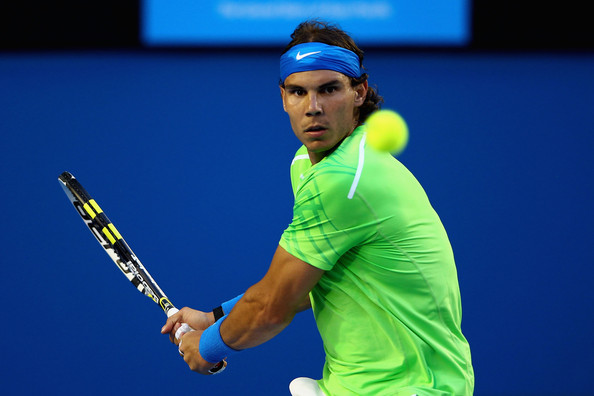 Tennis Backhand – One-Handed vs Two-Handed Backhand
Most tennis players, at some point, have questioned whether they should use a one-handed tennis backhand or a two-handed tennis backhand.
In this video, Top Tennis Training coach Simon Konov will analyze the major differences between both strokes and go over the pros and cons of each backhand.
Hopefully, after watching this video, you'll have a better understanding of which stroke you should stick to.
The Best Backhands of All Time
If we look at some of the best backhands of all time, many have used a two-handed backhand. Players such as Andre Agassi, Novak Djkokovic, Marat Safin and David Nalbandian all played with a double hander.
On the flip side of that, we have players such as Stan Wawrinka, Roger Federer, Tommy Robredo, Richard Gasquet and Gustavo Kuerten who all used a single hander.
In general, the two-handed backhand seems to be much more commonly used by players of all abilities including the pros, this is because of the extra stability you can have with two hands on the grip, as opposed to the one.
Advantages of the Two-Handed Backhand
The ability to use the top hand like a forehand
The ability to use the full rotation of the trunk muscles and open the hips during the contact zone
The added stability due to using two hands
Being able to use the pectoral muslces to support the contact zone
Being able to pivot around the front foot which aids recovery
Being able to use an open stance to greater effect
Advantages of the One-Handed Backhand
Greater range of motion throughout the swing because you're using only one hand
Ability to master the slice backhand
Easier to hit on the run
Can be more loose with the swing
Watch the full lesson below
[vc_video link="https://youtu.be/QTE63ED2YFE"]