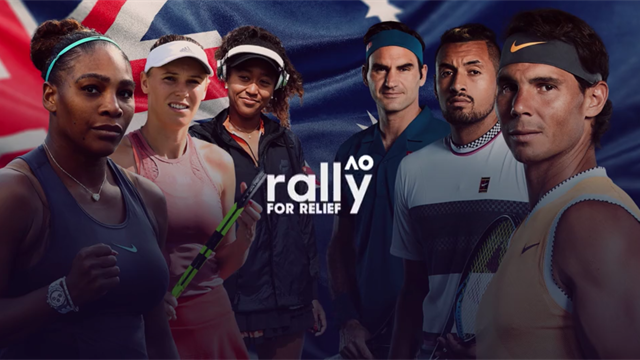 Rally For Relief 2020
Tennis stars raised a whopping $5 million during the Rally for Relief 2020 event. The best tennis players in the world came together for a fun night of exhibition tennis and games and raised funds to help the bushfires in Australia.
Who Took Part?
Roger Federer, Rafael Nadal, Novak Djokovic, Serena Williams, Caroline Wozniacki, Stefanos Tsitsipas and Nick Kyrgios were just some of the players who took part in the event.
You can watch the event below
[vc_video link="https://youtu.be/rrXBj5mpt8U"]