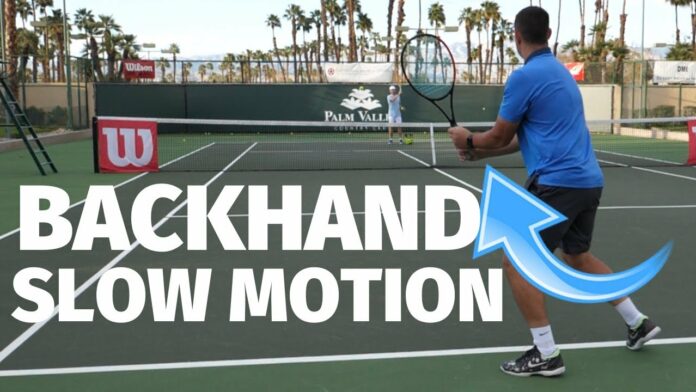 The backhand in tennis can be a hard stroke to master. There are so many elements that players must get right for it to work correctly in a match.
Some of the best players of all time have used a two-handed backhand.
Andre Agassi, Novak Djokovic, Marat Safin and Rafael Nadal all use or used a two-hander and had great success with that stroke.
In this video, you'll see Top Tennis Training coach Simon Konov hitting his tennis backhand in slow motion from all different angles, this includes court level view and side view so you can see the technique from all angles.