Former world No 3 and television analyst Pam Shriver believes that lack of crowds could ease the pressure off Serena Williams as she chases the elusive 24th major at this year's US Open.
"Without the crowds there, I wouldn't be surprised if she actually feels a little less pressure," Shriver, who made the singles US Open finals in 1978, was quoted as saying by BBC.
ALSO READ: Halep withdrawal deals another blow to US Open
The hard-court Slam, which begins on August 31, will be the first major to be played since the Covid-19 outbreak and will take place behind closed doors.
With the pandemic on, six of the top-10 players —  including World No 1 Ashleigh Barty and defending champion Bianca Andreescu– have decided to skip the US Open.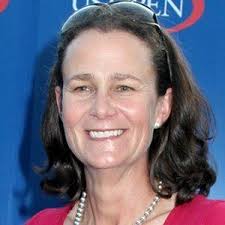 "I don't think it devalues the tournament," Shriver, who won five doubles titles at the US Open, said.
"Anybody that comes through and wins seven rounds, under the circumstances of living in a quarantine bubble, unable to do your normal thing you usually do at a major, it is going to be an incredible performance."
Upgrade your serve with our FREE guide
Williams, one of the favourites for the tournament, will resume her bid for the elusive 24th Grand Slam title. The 38-year-old is one short of Margaret Court's all-time record of 24 singles major titles but has surprisingly stumbled at the final hurdle during the last four attempts.
Williams, who won her last Grand Slam title at the 2017 Australian Open, has not won a major since the birth of her daughter.
ALSO READ: Nishikori tests positive for Covid-19 ahead of US Open
She has reached four finals since making a comeback, but has not managed to win a single set. A six-time US Open champion, Williams went down to Naomi Osaka in the final in New York in 2018 and then lost to Canadian teenager Andreescu in the 2019 final.
"This pandemic has really put a toll on a lot of people and a lot of people in your family, as far as how they're feeling a lot more anxious," Shriver added.
ALSO READ: US Open will be 'worth less', feels Thiem
"If you've been through a lot, as Serena has, she might actually feel more comfortable playing under these circumstances than other athletes."