Dominic Thiem scripted a historic comeback, rallying from two sets down and 3-5 in the fifth set to defeat Alexander Zverev 2-6, 4-6, 6-4, 6-3, 7-6(6) in the US Open final for his maiden Grand Slam title.
He is the first man in the Open Era, and the first since Pancho Gonzalez in 1949, to battle back from two sets down to win the US Open title.
ALSO READ: Naomi Osaka caps emotional fortnight with US Open triumph
This was the first US Open final to be decided by a fifth-set tie-break. Thiem, 27, also became the first Grand Slam champion born in the 1990s.
"It was tough to stay there and to still believe, but I did," Thiem said in his post-match press conference. "It's a Slam final…the belief was always there."
The moment.@ThiemDomi #USOpenpic.twitter.com/ZxyZEVwIJ6

— ATP Tour (@atptour) September 14, 2020
It was not the first major final for the Austrian. He has competed in two French Open finals, both against 'King of Clay' Rafael Nadal, and at the Australian Open final earlier this year, against Novak Djokovic. But he had come up short on all the three occasions.
This Sunday, rather than taking on a member of the Big 3, Thiem was up against first-time major finalist Alexander Zverev. The Austrian started as the favourite and the pressure seemed to weigh on him as he struggled against the German's serve and daring play.
ALSO READ: 'Hope French Open focuses on players rather than making money'
The 6-foot-6 Zverev was firing on serve, as fast as 140 mph, and he dropped just three points on his racquet in an impressive start that included 16 first-set winners (he finished with 52). The 23-year-old Zverev continued in the same vein at the start of the second set.
A few cracks began to appear in his game later in the set, as he failed to serve it out at 5-2.
Upgrade your serve with our FREE guide
Though Thiem lost his serve early in the third, going down 1-2, he broke back immediately.
"From that moment when I broke him back, the belief got stronger and stronger," Thiem, 27, said. "But the thing is that the belief in myself is not enough because Sascha, I'm sure he believed himself as well, 100 percent."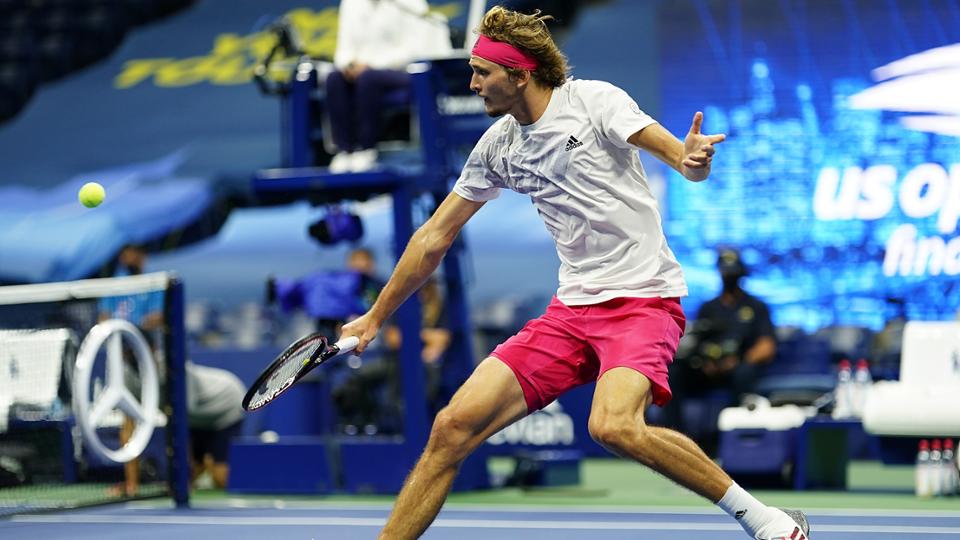 Thiem took control of the proceedings, breaking Zverev's serve at 5-4 to clinch the third set and motored on in the fourth.
The deciding set saw six breaks of serve. And each player had a chance of serving out the match: Zverev at 5-3 and Thiem at 6-5. But, both playing for their maiden Grand Slam title, couldn't finish it off just then. The close-fought tie-break finished with a Zverev backhand drifting wide.
Having converted on his third match point, Thiem collapsed on the court. It had taken a four-hour battle with his friend Zverev, and a life time of waiting, but it was Thiem time finally in New York.
ALSO READ: 'Serena not good enough anymore to win Grand Slam titles'
"We started to know each other back in 2014 and straight away started to develop a great friendship… and then a great rivalry," the Austrian said.
"We've made great things happen on the court and off the court. It's amazing how far our journey brought us to share this moment. I wish we could have two winners today. We both deserved it."
ALSO READ: 'US Open is a joke, right?' Medvedev fumes
Thiem's triumph ended the Big 3's streak of 13 Grand Slam titles. He became the first Austrian to win a Grand Slam title since Thomas Muster at the 1995 French Open.
There was another nod to the younger generation: the combined age of Zverev and Thiem is 50, which is the youngest combined age between two mens' singles Grand Slam finalists since 24-year-old Djokovic and 25-year-old Nadal battled at the 2012 Australian Open final.
The future looks bright. pic.twitter.com/QEWDO345w8

— US Open Tennis (@usopen) September 14, 2020
"I want to congratulate Dominic on the first of many Grand Slam titles. I wish you could have missed a little more so I could be holding that trophy up, but here I am giving the runner-up speech," said Zverev, who finished with 15 double faults and won only four points fewer than Thiem (159 to 163) on the night.
Despite the loss, the German achieved a career breakthrough in reaching his first Grand Slam final. The 23-year-old is the youngest finalist at a major championship since Djokovic at the 2010 US Open.