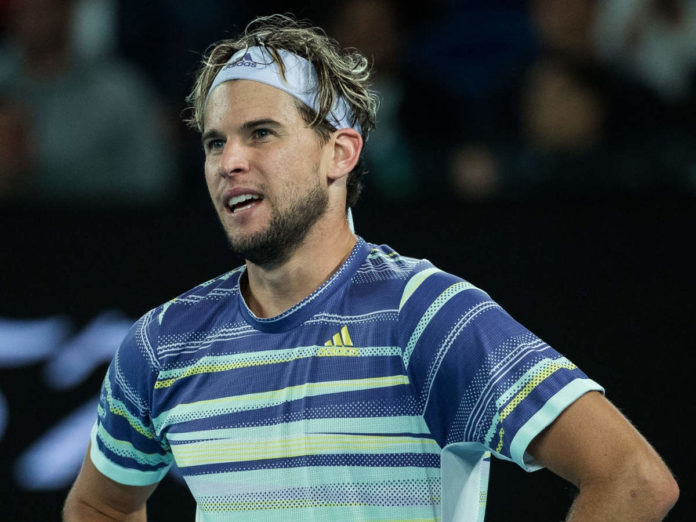 Austrian tennis player Dominic Thiem has said that doing well at the 2020 US Open will be 'worth less' than a Grand Slam under normal circumstances due to the big absentee list.
With Roger Federer and Rafael Nadal pulling out, two of the Big 3 will be missing from the US Open entry list. Federer has pulled out of the Open as he is recovering from knee surgeries while defending champion Rafael Nadal will skip the Open due to Covid-19 spike in the USA.
ALSO READ: Players made to sign waivers ahead of US Open
Former champion Stan Wawrinka and Nick Kyrgios have also decided to skip the hard-court Slam due to health and safety concerns.
On the women's side, World No 1 Ashleigh Barty is a notable absentee while Simona Halep is also unlikely to travel to America.
ALSO READ: I did not want to go to the US, says Wawrinka
"You have to be honest, some of the top players will definitely cancel," Thiem said in an interview with Der Standard.
"That means that a possible way to get far in this tournament would be worth less than normal than it was in Australia. Still, I'm looking forward to it."
ALSO READ: Polansky slams ATP over unfair Challenger Tour schedule
Thiem has long maintained that the Big 3 have set the yardstick for Grand Slam success, against which all the players from the current generation are measured.
"I really hope that I win my maiden Slam when they're (Federer, Nadal, Novak Djokovic) still around because it just counts more, yeah," Thiem had said after losing to Djokovic in five sets in the final of the 2020 Australian Open.
In his other two Grand Slam finals, at the 2018 and 2019 French Open, Thiem went down to reigning King of Clay, Nadal.
ALSO READ: Top players threaten to boycott US Open if forced to quarantine
The US Open will be the first Grand Slam to be played since the tennis tours were suspended in March due to the pandemic.
It will be held at Flushing Meadows, New York from August 31 behind closed doors. During the Open, the players will have to adhere to strict health protocols and will be kept in a 'bio-secure' bubble.
ALSO READ: Federer by numbers: 39 facts on 39th birthday
"No spectators, just a very, very small team, otherwise only in the hotel. It will be a very, very new experience for all of us," the World No 3 added.
"Tennis is definitely one of the really big sports worldwide. And the others like Formula 1 and basketball have all started again. That's why it is time that tennis followed suit."