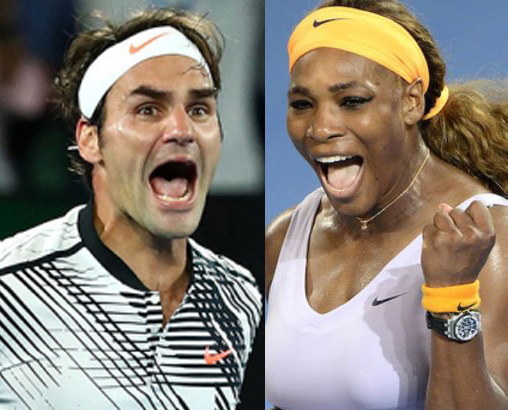 Here are the top 10 richest tennis players in the world, by net worth.  Source: Celebrity net worth
10: John McEnroe: $100 million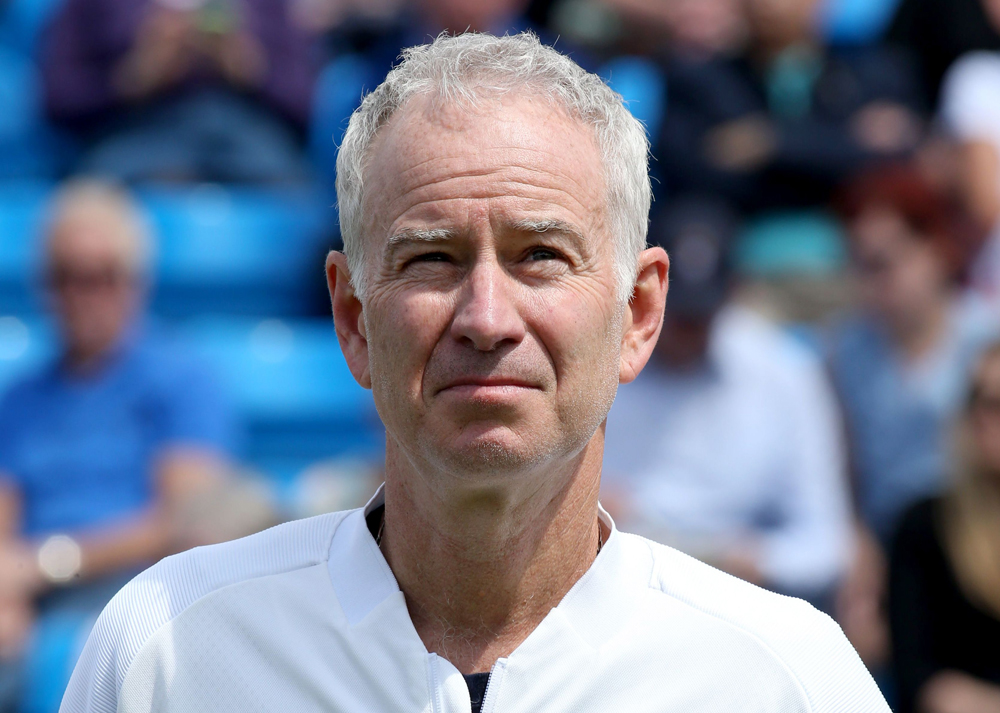 Age: 61
Best Ranking: 1
Grand Slam titles: 7
Retired: 1994 (singles)
Career prize money: $12,552,132
The mop-haired enfant terrible of tennis, John McEnroe was one hell of a player too. Armed with a lethal lefty serve, McEnroe carved his way to seven Grand Slam titles. He was also a very successful doubles player, winning nine majors in men's doubles, which in the 1970s and 80s was a star-studded field.
While McEnroe's classical serve-and-volley game kept him in contention for majors, his on-court tantrums kept him in the spotlight. He scripted the most famous outburst on the court, 'You cannot be serious!' The phrase has been reproduced countlessly over the years and was also the title of one of his autobiographies.
Countdown to the Open: Did you know these tennis rules?
After retirement, the American has made a career of his unique way of words. He is one of the best tennis commentators in the world. He has also starred in TV shows and movies and recently narrated Netflix series, 'Never have I ever.'
9. Andy Murray: $100 million
Age: 33
World Rank: 134
Best Ranking: 1
Grand Slam titles: 3
Career prize money: $61,544,007
Or should we say, Sir Andy Murray. The Brit is possibly the only one of the current generation to have consistently challenged the Big 3 (Federer, Nadal and Djokovic) in the majors.
After losing his first four Grand Slam finals, Murray finally broke through the winners' circle when he claimed the 2012 US Open. But much to the amazement, and joy, of the British public, Murray saved his best for Wimbledon.
ALSO READ: US Open private housing rent is astronomical, says Murray
He became the first British man in 77 years to win Wimbledon when he claimed the title in 2013. Murray followed that up with another triumph in 2016.
But having finished 2016 with victory at the ATP World Tour Finals and No 1 rankings, the Brit suffered a hip injury in 2017. He has had two surgeries on it so far but hasn't been able to hit top form.
8. Maria Sharapova: $140 million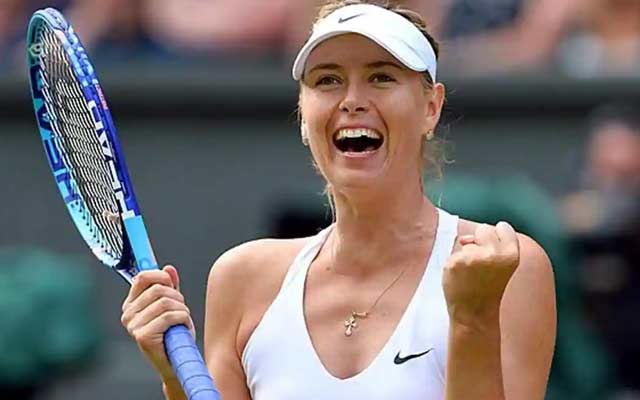 Age: 33
Best Ranking: 1
Grand Slam titles: 5
Retired: 2020
Career prize money: $38,777,962
One of the most marketable athletes in the world, Maria Sharapova was on the top of Forbes' list of highest-paid female athletes for 11 years in a row, till 2015.
A runaway commercial success, much of Sharapova's stock was built on her on-court success. The Russian had burst on to the tennis scene in 2004, when at 17 she beat top seed and defending champion Serena Williams to claim the Wimbledon title.
ALSO READ: What 'disgusted' Sharapova during the doping ban
She rose to the top of the ranking in 2005, and finished with a total of five Grand Slam titles – one each at Wimbledon, Australian Open and US Open and two at the French Open.
A keen businesswoman, Sharapova's career suffered when she tested positive for banned drug meldonium early in 2016. The Russian couldn't quite recover from it and announced retirement in February.
7. Pete Sampras: $150 million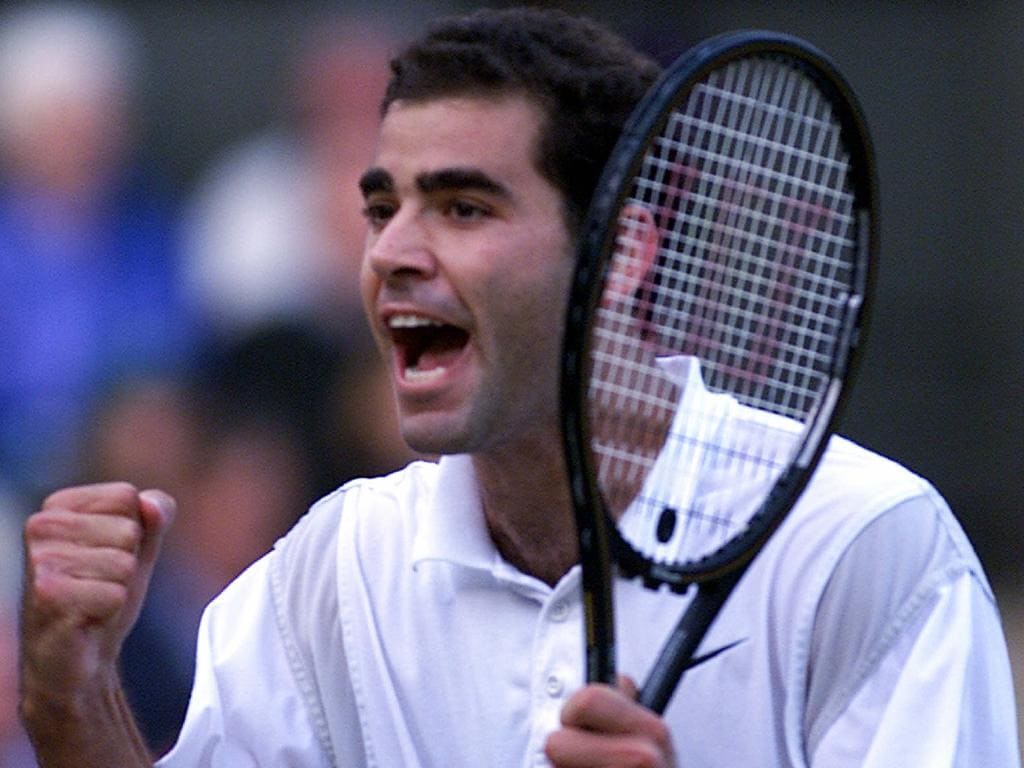 Age: 49
Best Ranking: 1
Grand Slam titles: 14
Retired: 2003
Career prize money: $43,280,489
Pete Sampras holds the Open Era record of finishing six years in a row at World No 1.
'Pistol Pete' as he was known for his incisive serve, held the record for the most number of Grand Slam titles – 14—when he retired. That has since been overhauled by Roger Federer, Rafael Nadal and Novak Djokovic.
But the American is regarded as the best player of his generation, and one of the greatest of all time by many. His mild persona on-court usually belied his killer instinct.
ALSO READ: I was obsessed with No 1 ranking record, says Sampras
Sampras is still the youngest US Open champion of the Open Era – he was 19 years and 28 days old when he won the title in 1990. Though Sampras' last major also came at his home Slam, his most successful Grand Slam was Wimbledon. The American won seven titles there.
Sampras is married to American actress Bridgette Wilson and the couple owns a real estate business in Los Angeles.
6. Andre Agassi: $175 million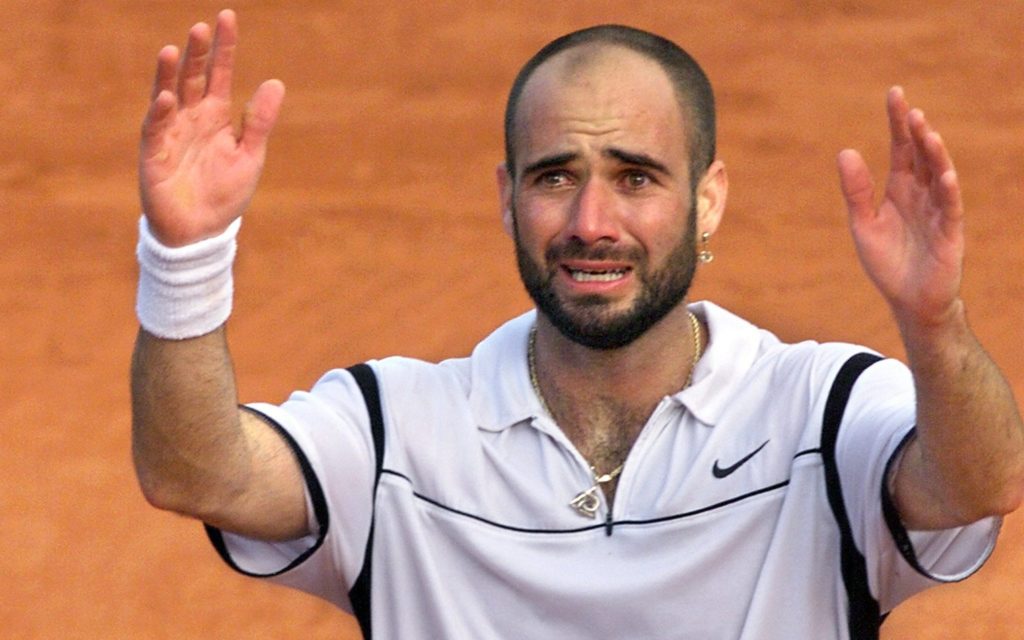 Age: 50
Best Ranking: 1
Grand Slam titles: 8
Retired: 2006
Career prize money: $31,152,975
From a rebellious teenager to tennis' resident monk, Andre Agassi's made possibly the most turbulent and transformative journey in the sport.
Having boycotted Wimbledon early in his career due to its stifling traditions, it was ironic that Agassi clinched his maiden Grand Slam on its hallowed courts in 1992. He finished his career with eight Grand Slam titles, and completed a career Slam when he won the 1999 French Open.
ALSO READ: Tennis became the only thing I could do, says Agassi
Outside of tennis, he founded the Andre Agassi Charitable Foundation that looks after at-risk children in his home state Nevada.
Along with his wife – tennis legend Steffi Graf—he also has a business venture called Agassi Graf Holdings.
5. Rafael Nadal: $200 million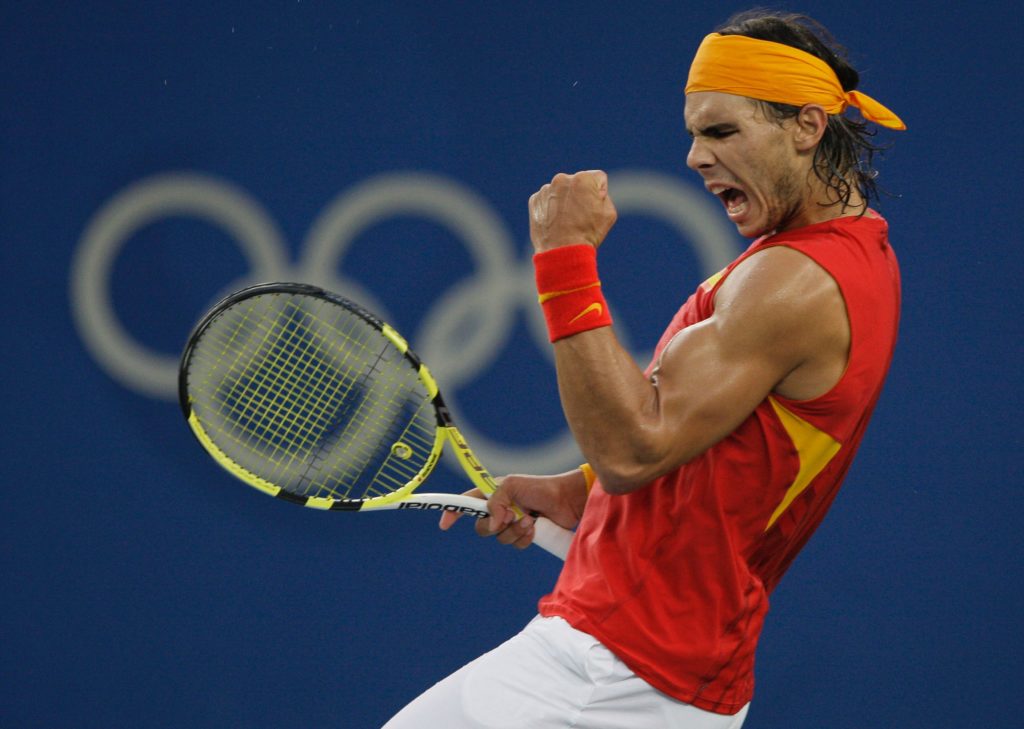 Age: 34
World Rank: 2
Best Ranking: 1
Grand Slam titles: 19
Career prize money: $120,955,904
Rafael Nadal is a part of the three-way GOAT (Greatest Of All Time) debate, along with Federer and Djokovic.
The Spaniard was recently declared the most dominant athlete of the 21st Century due to his sheer mastery on clay. He has an incredible 12 titles at the French Open, the most by any player at one particular Grand Slam.
Also Read: Nadal at French Open better than Bolt at the Olympics
But Nadal has extended his success to other surfaces also, winning Wimbledon twice, the US Open four times and the Australian Open in 2009. He is one of the eight male players to have completed a career Slam.
4. Serena Williams: $200 million
Age: 38
World Rank: 9
Best Ranking: 1
Grand Slam titles: 23
Career prize money: $92,720,122
The American is considered the greatest female player of all time. 'Supermom' Serena will resume her bid for a record-equalling 24th Grand Slam at the upcoming US Open. She is currently only one short of Margaret Court's all-time record of 24 singles majors.
Her first Grand Slam title had come way back in 1999 and the American has dominated women's tennis for more than two decades. She has spent 319 weeks ranked No 1 in the world.
ALSO READ: 'Less pressure on Serena at the US Open'
Serena, who also has her own clothing line, is one of the best-known athletes in the world and has spent the past four years (2016-2019) at the top of Forbes list for the highest-paid female athletes.
She is married to Reddit co-founder Alexis Ohanian.
3. Novak Djokovic: $220 million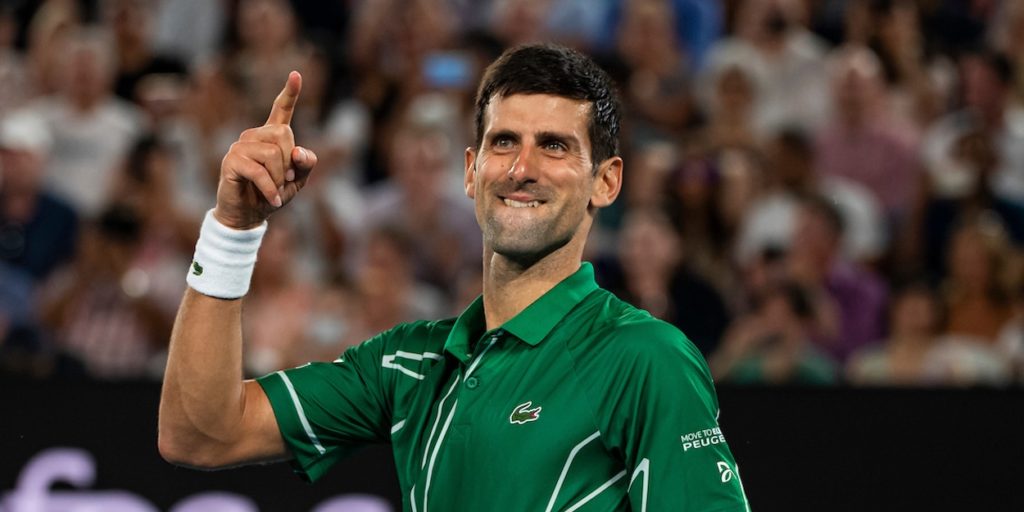 Age: 33
World Rank: 1
Grand Slam titles: 17
Career prize money: $143,631,560
Having dominated men's tennis in the past decade, Novak Djokovic has earned more career prize money than any other tennis player, male or female.
WIMBLEDON THROWBACK: Djokovic snatches victory from Federer's grasp
The Serb clinched his seventh Australian Open title, and 17th major overall, this year and is showing no signs of slowing down.
He is also eyeing Federer's record of most weeks at No 1, and is currently at 283. An all-court player with elastic legs and steely will, Djokovic is currently the player to beat.
2. Roger Federer: $450 million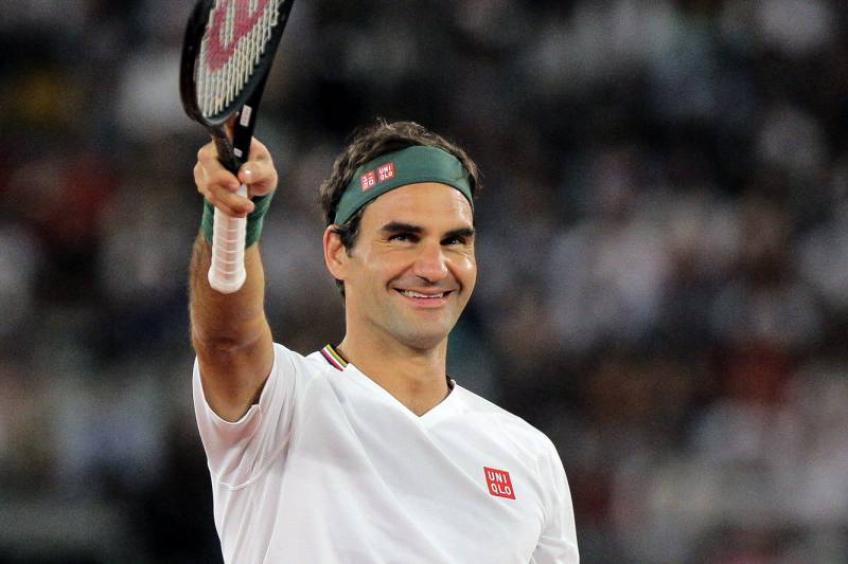 Age: 39
World Rank: 4
Best Ranking: 1
Grand Slam titles: 20
Career prize money: $129,946,683
In 2020, Roger Federer became the first tennis player ever to top Forbes' list of highest-paid athletes ($106 million pre-tax earning). Known for his suave on and off the court, Federer is one of the most charismatic and loved sports stars around the world.
ALSO READ: Federer by numbers: 39 facts on 39th birthday
He has spent the most number of weeks at No 1 – 310—for a male player and holds the record for the most number of Grand Slam men's singles titles.
His longevity has only added to his legend.
1. Ion Tiriac: $1.2 billion
Age: 81
Best Ranking: 55
ATP titles: 5
Retired: 1979
The Romanian, nicknamed 'Count Dracula' because he was born in Transylvania, had a good tennis career but was far more successful as a coach, manager and businessman.
His net worth peaked at $2 billion, and from 2014 to 2019 he bested even Michael Jordan as the richest athlete in the world.
Learn more about tennis tactics with our FREE guide
Tiriac won five singles titles but had more success on the tennis court as a doubles player. He won the 1970 French Open men's doubles title with compatriot Ilie Nastase.
After retirement, he coached and managed players like Nastase, Goran Ivanisevic and Marat Safin. He was most famously Boris Becker's manager from 1984 to 1993.
He also ran various tennis tournaments. As a tournament director of Madrid Masters, Tiriac introduced the world to blue clay in 2012.