Australian Open finalist Dominic Thiem believes that if the US Open does happen, three to four support staff should be allowed to travel with the player for the duration of the major.
The US Open will be the first major to be played once the tours resume after a five month lockdown due to Coronavirus. The hard-court Slam, scheduled to start on August 31, has put in place a lot of health protocols and regulations, one of which states that players will be allowed to travel with only one person.
ALSO READ: Kyrgios questions Adria Tour players' 'intellectual level'
In an interview with Austrian newspaper The Kronen Zeitung, Thiem said, "Three or four people must be allowed. It would be extremely risky to travel without your own physio. You need a local coach for this."
Staying in touch
Thiem, who had earlier reached the two French Open finals, made the summit clash at a hard-court major for the first time this year at the Australian Open. He defeated Rafael Nadal in a thriller but went down in five sets to world No 1 Novak Djokovic in the finals.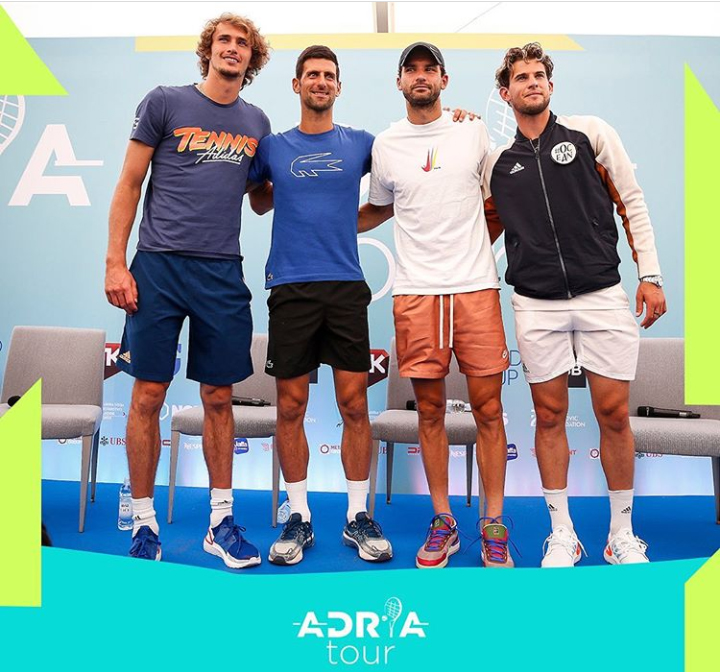 One of the fittest players on the tour, Thiem has kept in touch with the game during the lockdown by participating in a few exhibition events, including the much-maligned Adria Tour. He has played 24 matches in the last two months and believes he will be ready with the ATP Tour resumes next month.
"Right now I feel very good. I have played a lot of exhibition games in the last two months and I am not tired at all. I really wanted to play tennis again, since my start of the year was very good," the 26-year-old said.
ALSO READ: Djokovic likens Adria Tour criticism to 'witch-hunt'
"During this period of confinement at home I have been crushing myself a lot in the physical aspect and already when I returned to training. I have decided to improve the backhand and the serve a little more."
Different atmosphere
The US Open will be lacking some of the atmosphere this year as it will be played behind closed doors. The French Open, which will start in the last week of September, meanwhile is set to be played in front of 50-60% crowd capacity.
"When the circuit returns, the matches will be exactly the same as we had previously, but the atmosphere will be different," Thiem, ranked No 3 in the world, added.
ALSO READ: Serena might return calmer, more eager, says Evert
"All tennis players will miss playing tournaments where many people travelled to see us every day. In New York, Paris or Melbourne there are between 60,000 and 70,000 people every day in the facilities. That previous life we ​​had will not be the same and we may have to get used to this new normal for a few years."