Tennis legend Chris Evert has backed Serena Williams to come back stronger and equal Margaret Court's world record of 24 Grand Slam singles titles.
"She looks really fit and in great shape and she seems to be really eager to get back," Evert, an 18-time singles major champion herself, told BBC Two during a Wimbledon special.
"So that's the danger zone for a lot of the other players because if anyone can get through these difficult times and these challenges it's Serena Williams, with what she's had to go through in her life. This will be a like piece of cake for her, so watch out for her."
WIMBLEDON THROWBACK: Venus downs Davenport in longest final
Williams will turn 39 this September and many believed that she may have lost precious time due to the lockdown. The tennis tours have been suspended since March due to the Coronavirus pandemic and Wimbledon, one of her most successful Slams, was cancelled this year.
"Maybe she will be calmer out there," said Evert.
ALSO READ: Serena favoritism claims storm in a Twitter Cup?
"I think she will have a fresh perspective and approach.
"I'm a little bit calmer and living a bit simpler than before. And maybe that has changed Serena too. When she does come back and play I think she could use it to her advantage.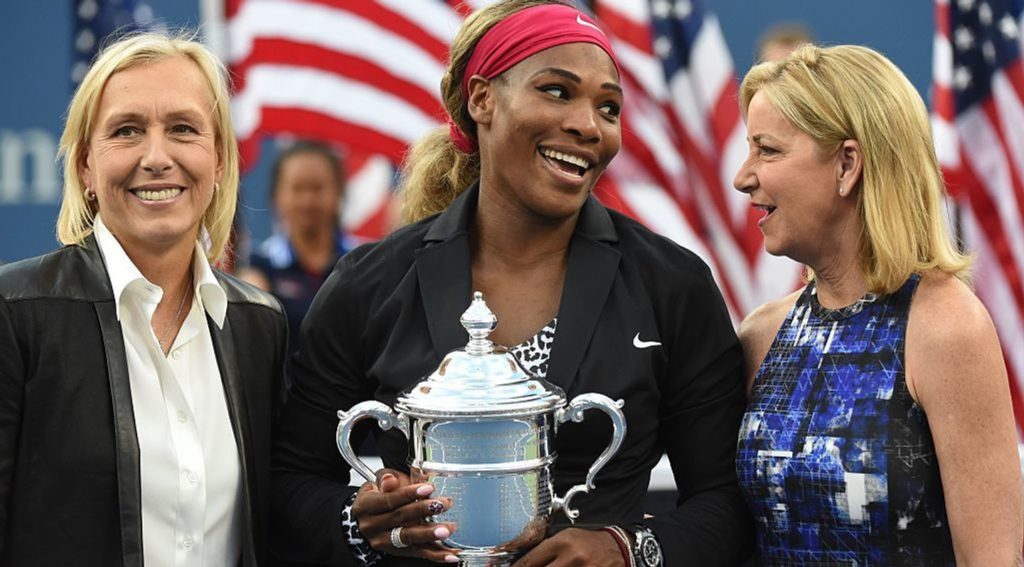 Williams' last Grand Slam title came at the 2017 Australian Open, when she was eight weeks pregnant. She gave birth to baby daughter Olympia in September but had to undergo multiple surgeries due to complications during childbirth.
Since coming back to the tour, Williams has made four Grand Slam finals but has lost all four in straight sets. It has begged the question whether the prospect of a world record is weighing her down.
ALSO READ: 'Partying like potatoes during a global pandemic', Kyrgios remonstrates
"There is enough time lapse between those Grand Slam finals where she lost to now," added Evert.
"That was then, and this is now. Don't you think [the lockdown] has changed perspectives for people? I want to do more than ever now things that I've been postponing and I want to get to my bucket list."
WIMBLEDON THROWBACK: Evert wins battle of the best
The US Open, scheduled to begin on August 31, will be the first Grand Slam to be staged since the tours were suspended. And the 38-year-old Williams has already started training and said that she is keen on playing The Open.