Novak Djokovic's former coach Nikola Pilic has rushed out to his defence, saying that players have not been disqualified for much worse behavior on the court.
The World No 1 was ousted from the US Open when he accidentally hit a lines woman in the throat with a ball. Djokovic was defaulted in his fourth round match against Pablo Carreno Busta because of the incident.
ALSO READ: I was worried something like this might happen, says Becker
Pilic drew parallels with the 2018 women's final between Serena Williams and Naomi Osaka when the former received a warning for 'coaching' and was docked a point and a game for subsequent violations. Serena launched a tirade against chair umpire Carlos Ramos, calling him a 'thief' and a 'liar.'
"If we know what Williams did in the US Open final against Osaka, which (Nick) Kyrgios does often, then we can disqualify the players in every other match," Pilic said in an interview with B92.
ALSO READ: 'Shocking,"Stupid,' tennis world reacts to Djokovic disqualification
Pilic has known Djokovic since the Serb attended his academy, in Germany, from the age of 12 to 16. The former player, who represented Yugoslavia, has coached players like Michael Stich, Djokovic and Ernests Gulbis and also captained three Davis Cup teams (Germany, Croatia and Serbia) to victory.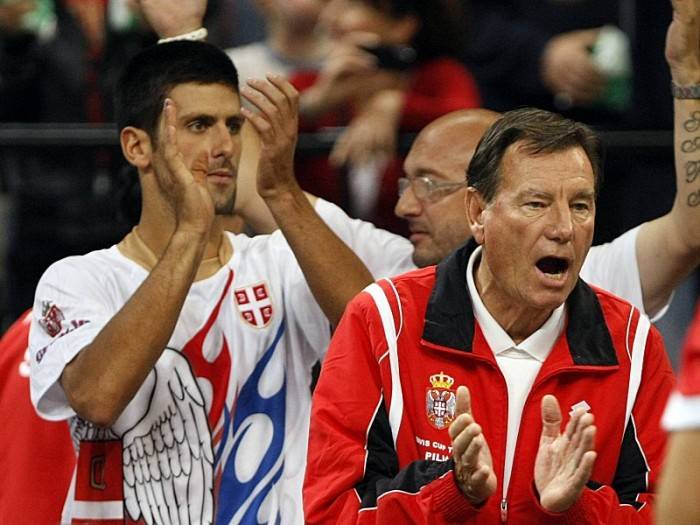 "In my opinion, Djokovic accidentally hit the ball at the referee. I think he should have been punished with a game taken away. This is not right," the 81-year-old said.
Learn more about tennis tactics with our FREE guide
"I believe that the judge also acted a little, I don't think she was so hurt. Do you think that (Roger) Federer would be kicked out for something like this? There is no chance.
"I already mentioned Serena, what she was doing against Osaka was a horror. She apologized later, but now Novak also apologized for a much smaller matter. I'm sorry this happened to Djokovic. "
ALSO READ: Pironkova leads 'supermoms' record charge in majors
Meanwhile, 17-time Grand Slam champion Djokovic pleaded his fans to not bother the line judge, who reportedly got death threats from some of his fans.
"Dear #NoleFam thank you for your positive messages," he tweeted.
"Please also remember the linesperson that was hit by the ball last night needs our community's support too. She's done nothing wrong at all. I ask you to stay especially supportive and caring to her during this time.
ALSO READ: 'Naomi Osaka's activism giving her extra motivation'
"From these moments, we grow stronger and we rise above. Sharing love with everyone. Europe here I come."