Fifth seed Alexander Zverev overturned a two-set deficit to beat Pablo Carreno Busta 3-6, 2-6, 6-3, 6-4, 6-3 at the US Open to reach his first Grand Slam final.
This was the first time that Zverev rallied from two sets down at a Grand Slam event. He is also first German US Open finalist since Michael Stich in 1994.
ALSO READ: 'Serena not good enough anymore to win Grand Slam titles'
"I'm through to my first Grand Slam final and that's all that matters," the 23-year-old said after his triumph.
"I knew I had to play better. I'd never come back from two sets to love. That was the first time in my career. But I'm happy to do it at this stage, in the semi-final of a Grand Slam. I couldn't be happier, but there's still one more step to go for me."
Sharpen your backhand with our FREE guide
Zverev made 36 unforced errors in the first two sets compared to just 12 for Carreno Busta, allowing the 20th seed to build a sizable lead.
"I was looking at the scoreboard when I was down two sets to love. I was like, 'I cannot believe it. I'm playing in a semi-final where I'm supposed to be the favourite and I'm down two sets to love and I have no chance, I'm playing that bad,'" Zverev said.
ALSO READ: Nick Kyrgios and a series of unfortunate tweets
"I knew that I had to come up with better tennis. I knew I had to be more stable."
Zverev, who had made his first major semifinal earlier in the year at the Australian Open, didn't let the scoreboard pressure get to him and began untangling the problem.
The German fired 24 aces and, despite not being the deftest of hands in the forecourt, won 74 per cent of his 50 net approaches.
ALSO READ: 'Naomi Osaka's activism giving her extra motivation'
"I think in the first few sets, Pablo was the one dictating much more than I did. This is how the match slowly turned around," Zverev summarised.
Thiem topples Medvedev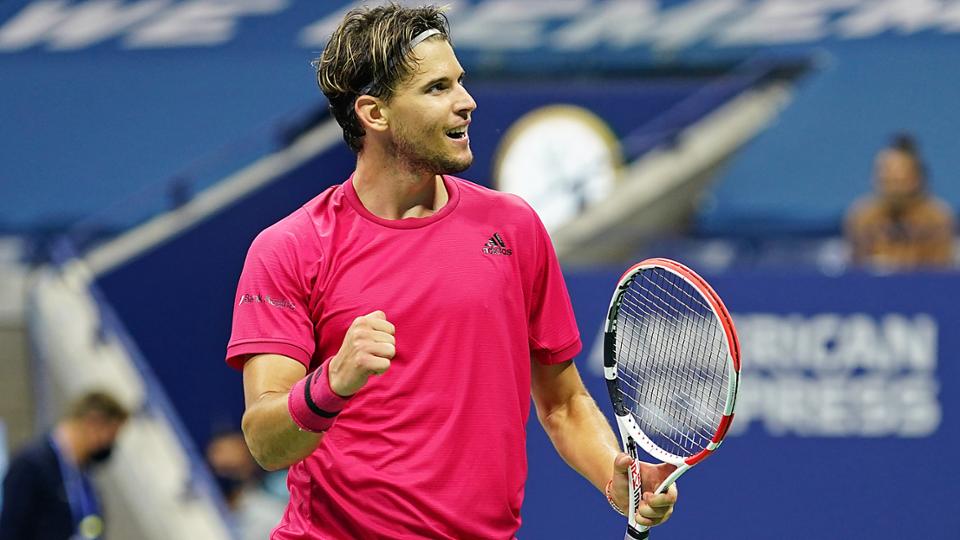 In the final, Zverev will face second seed Dominic Thiem, who was one of the pre-tournament favourites.
Austria's Thiem has slowly shaken off the rust through the tournament was solid against 2019 finalist Daniil Medvedev in the semi-finals on Friday.
Having overpowered Medvedev in the first set, Thiem saved set points, on the Russian' serve, in the second and third set to emerge a 6-2, 7-6(7), 7-6(5) winner.
ALSO READ: Zverev hits back at Navratilova for 'Pat-a-cake' comment
Though clay remains his favourite, the 27-year-old Austrian is now showing that he is a threat on every surface. After making the Australian Open final earlier this year, Thiem has followed up by making the title clash on the US Open hard courts as well.
"After the first set, it was great tennis from both of us," he said. "I could have easily been down two-sets-to-one. I'm really happy to be through. It was a great semi-final."