Novak Djokovic's disqualification on Sunday meant that a new Grand Slam champion is guaranteed at this year's US Open.
Djokovic, Andy Murray and Marin Cilic were the only major champions in the men's draw at Flushing Meadows this year. Murray and Cilic had lost in the second and third round respectively, and on Sunday the World No 1 exited the US Open after a ball he struck angrily hit a lineswoman.
ALSO READ: 'Shocking,"Stupid,' tennis world reacts to Djokovic disqualification
This is probably the best chance the younger generation will have to make a major breakthrough. And Alexander Zverev, Denis Shapovalov and Borna Coric made their move, making it to the last eight of the tournament.
While it is the first major quarterfinal for 21-year-old Shapovalov and 23-year-old Coric, Zverev has played in the last eight before but never at the US Open.
Learn more about tennis tactics with our FREE guide
"There's no past Grand Slam champions left in the draw," said Zverev, 23.
"It's going to be one of the young guys, I think, if you count Dominic Thiem (27 years of age) as a young guy, as well. He obviously has a chance to win," said the German, after his 6-2, 6-2, 6-1 win over Alejandro Davidovich Fokina in the fourth round on Sunday.
ALSO READ: Top seed Mladenovic dropped from doubles draw
"Now it gets interesting. Now I think is the time where it gets really interesting. Yeah. I know who is where in the draw. I know who I can play. I know who the rest of the guys can play. Yeah. We'll see where we go from here."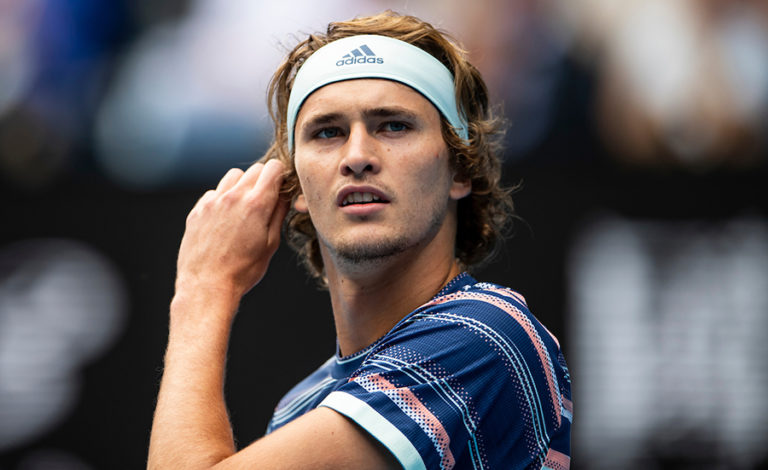 Shapovalov, whose best finish at a Grand Slam before this was a round of 16 run in 2017, defeated the resilient David Goffin 6-7 (0), 6-3, 6-4, 6-3 to make the quarterfinals.
"Definitely super exciting to be in my first quarterfinals of a Grand Slam," the Canadian said. "Obviously I had the run, I think it was three, four years ago, making fourth round. To kind of get over that hump, make my first quarters, it's a huge boost for me to see that my hard work's paying off."
ALSO READ: 'I'm super proud of Tsitsipas,' says Osaka
Borna Coric, who scripted the comeback of the Open so far when he staved off six match points to beat fourth seed Stefanos Tsitsipas, continued his hot streak, beating Australia's Jordan Thompson 7-5, 6-1, 6-3 in the fourth round on Sunday.
"It does feel great, to be honest. It's a very big relief for me," said Coric on making his maiden major quarters. "I wanted this for a very long time."
ALSO READ: Djokovic cares about well-being of other players, says Zverev
"Look, definitely it's a very good chance for all of us. Maybe, some of us can do something more in the future," he added.
"For me, the most important is just to focus on the next match, like I said at the beginning. I cannot focus on the finals or what happened earlier in the day. I just need to focus on my next match."
ALSO READ: '11 players in close contact with Paire to continue at US Open'
While Coric takes on Zverev in the quarterfinals, Shapovalov will face off against Pablo Carreno Busta, the man who stopped his dream run in 2017.
In the other half, before Monday's play, young guns Matteo Berrettini (24 years of age), Andrey Rublev (22), Frances Tiafoe (22), Daniil Medvedev (24), Felix Auger Aliassime (20) and Alex De Minaur (21) are still in the reckoning.
Canada's Vasek Pospisil, at 30, is the oldest player alive in the draw.