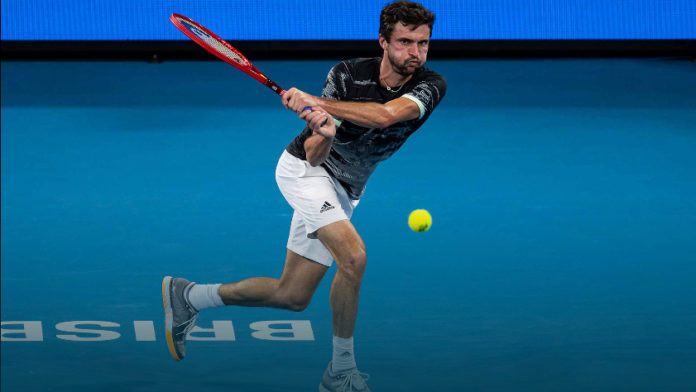 French tennis player Gilles Simon has come out in support of the under-fire Novak Djokovic, but said that the Serb just has to accept that Roger Federer will be the most loved player around the world.
"You just have to accept that Roger is not just Roger in tennis but around the world. He's the most loved sportsman, you can't fight," Simon said in an interview with French publication Tennis Break News.
Also Read: Adria Tour cancelled after Djokovic tests positive for Covid-19
"Even if Djokovic made 22, 25, 36 Grand Slams, he can say that he was the strongest, but people will still prefer Roger."
Djokovic's father, Srdjan, had recently taken a swipe at Federer, asking why the Swiss was still playing tennis at the age of 38.
"I think Federer can't stand that both Rafael Nadal and Novak Djokovic are better than him, and he doesn't accept that they will outdo him. Come on mate, grow your children, do something else, maybe go skiing or more," he had said.
Also Read: Federer not done yet, feels Marc Rosset
The World No 1, who won the 2020 Australian Open, is only three majors short of Federer's record tally of 20. Djokovic denied Federer an opportunity to add to it last year, when he came back from two match points down to win the Wimbledon Championships.
"Novak, when he forgets that he is less loved and says to himself, like at Wimbledon last year 'ok you are all against me, well you are all going to die, I am going to f*** him,' well he is unbeatable, you see it in his eyes," Simon said.
"When he wants to look cool, he doesn't play as well and he isn't as strong because he doesn't have the same determination. And I love these moments when he forgets himself and he seems to say "Ok, people love you more than me but you know what? I'm going to plant you anyway."
Djokovic has drawn a lot of criticism, from all quarters, for holding the Adria Tour amidst the worldwide Coronavirus lockdown
Also Read: Nick Kyrgios lashes out against 'boneheaded' Adria Tour
The exhibition event was called off earlier this week after four of its players, including the Serb, tested positive for the virus.
But Simon believes that the censure, especially from the United States, has been uncalled for.
Also Read: Djokovic changes stance on US Open
"As Novak tries to do a lot of things, it annoys a lot of people," Simon, who was ranked No 6 in the world in 2009, said.
"The first wave of outrage against Djokovic, it is very revealing. Since when does Noah Rubin have whole page to demolish Djokovic? Novak did a lot more for Noah Rubin than many other guys, but he decided he didn't like him because he was not at the Zoom conference (which involved all the ATP stakeholders)."