The much criticised Adria Tour has been cancelled after world No 1 Novak Djokovic, who had organised the event, tested positive for Covid-19 on Tuesday.
"After today's meeting of all members of the Organizing Committee of Adria Tour, it has been decided that the tournament could not be continued and, therefore, the matches in Banja Luka and Sarajevo will not be held," the organisers said in an official statement.
A thought… pic.twitter.com/TkHiTpBmzh

— Patrick McEnroe (@PatrickMcEnroe) June 23, 2020
Novak Djokovic's younger brother, Djordje, who was also the tournament director, had said on Monday that the players testing positive was the "worst possible scenario."
Also Read: 'Boneheaded' decision to go ahead with Adria Tour, says Kyrgios
Less than an hour before the final of the second leg in Zadar was to be played, Grigor Dimitrov revealed that he had tested positive for Covid-19. Since then, Borna Coric and Viktor Troicki were reported to have been infected with the virus.
The final blow was however the world No 1 himself testing positive.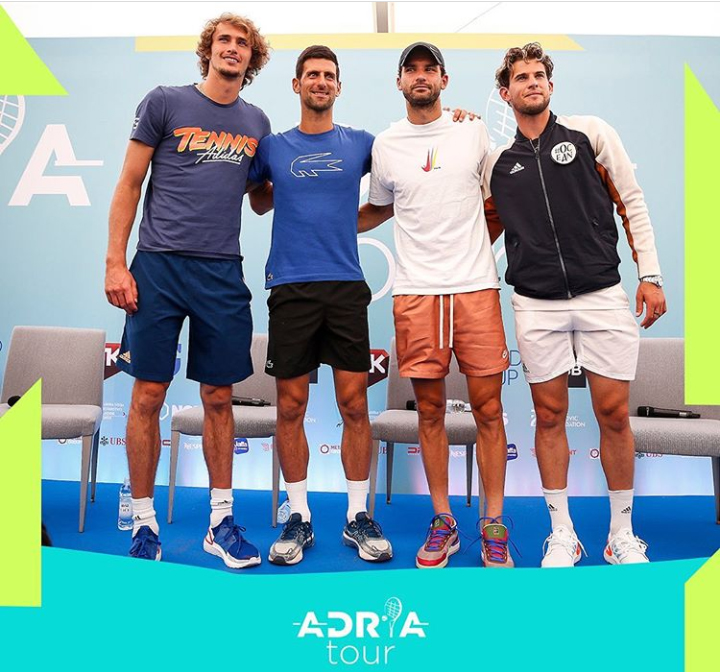 "We are extremely sorry that we have to stop organizing the upcoming tennis tournaments in Banja Luka and Sarajevo. We were looking forward to promoting sports and providing financial support to local players, as well as to the audience finally seeing Novak Djokovic and other tennis players live, after many years of waiting," the Adria Tour statement added.
"We now remain focused on supporting all those who have been infected with the Covid-19, wishing them to recover as soon as possible."