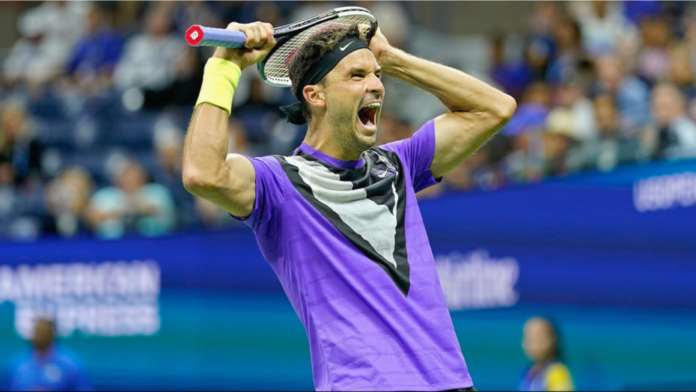 A day after pulling out of the Adria Tour, Bulgarian tennis player Grigor Dimitrov revealed that he has tested positive for Covid-19.
"Hi Everyone-I want to reach out and let my fans and friends know that I tested positive back in Monaco for Covid-19," the 29-year-old wrote on his Instagram page on Sunday.
"I want to make sure anyone who has been in contact with me during these past days gets tested and takes the necessary precautions. I am so sorry for any harm I might have caused. I am back home now and recovering. Thanks for your support and please stay safe and healthy. GD."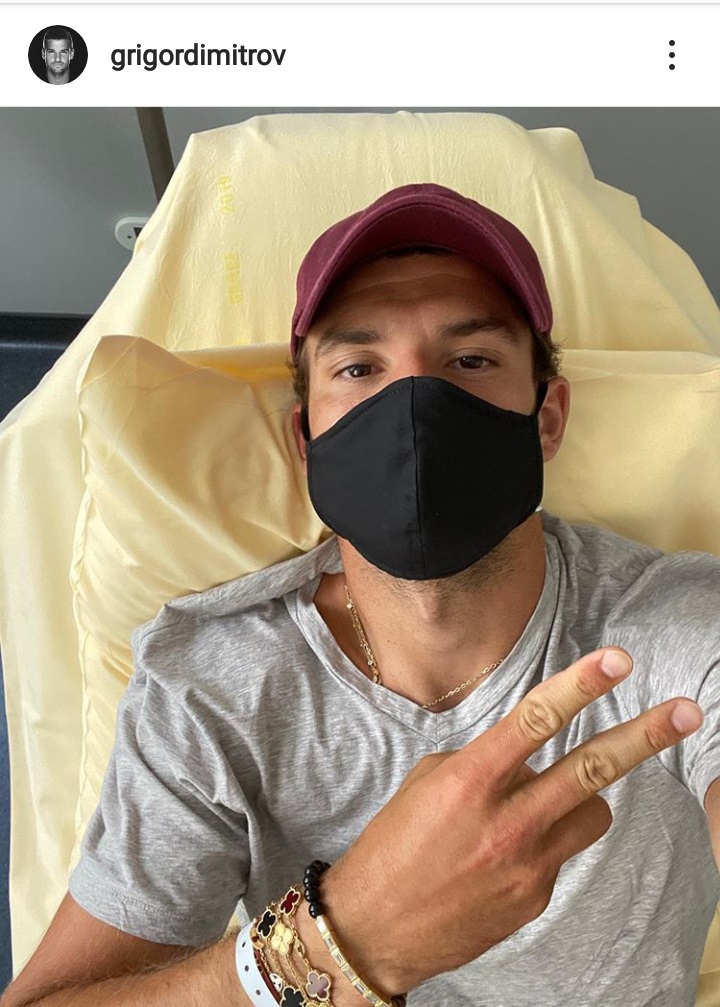 The Bulgarian had featured in the first leg of the Adria Tour—a charity exhibition event organized by the Novak Djokovic Foundation. Alexander Zverev, Dominic Thiem, Marin Cilic and Andrey Rublev were some of the other big names to have participated in the tournament along with Djokovic and Dimitrov.
The event had come under fire for not conforming to social distancing norms and was played in front of sizeable crowds.
"I know there have been some criticisms as well especially coming from the West: 'why do we have a crowd? Why not having social distancing? What is going on and why are they having this kind of event in the midst of a very hard pandemic in the West?" Djokovic had said in defence of the Adria Tour.
"But, you know, it's hard to explain to people that the situation is really, really different maybe in America or the UK than it is in Serbia or surrounding countries, and obviously from the day one of the organization of the Adria Tour, (we have been) following the rules and the measures that have been regulated by obviously the government institution and the public health institution."
Also Read: Federer not done yet, feels Marc Rosset
Dimitrov won one and lost two matches in the first leg in Belgrade. He pulled out of the second leg in Zadar after losing 1-4, 1-4 to Borna Coric on Saturday.
But Dimitrov's revelation is likely to put the exhibition event under even more scrutiny. The final in Zadar, between Djokovic and Rublev, to be held on Sunday was cancelled after the Bulgarian's announcement.
Interestingly, the former world No 3 had refused to commit to the US Open, saying, "given the circumstances it will be very hard for a lot of players to get to the place."
The Bulgarian is the most high-profile tennis player to have contracted Coronavirus so far. Late in March, promising youngster Thiago Seyboth Wild had also tested positive for the virus.