A follow-up surgery to Roger Federer's right knee has forced the Swiss to delay his comeback to the tennis tour, which will be no earlier than the 2021 season.
This means that the20-time Grand Slam champion will miss out on the US Open and French Open, which will be taking place shortly after the tour resumes in August.
Also Read: US Open to go ahead without fans
Federer's missing out on the remainder of the season may have heightened speculation that the 38-year-old will not be able to get back to his best, but compatriot Marc Rosset suggests otherwise.
"Since 2013, as soon as there is an injury to Roger, we tell ourselves that it is the end," wrote former world no 9 Rosset in a column for Direct News.
"He is 20-years-old on the circuit, he has already missed five, six months before making an incredible return to Australia (in 2017)," he added.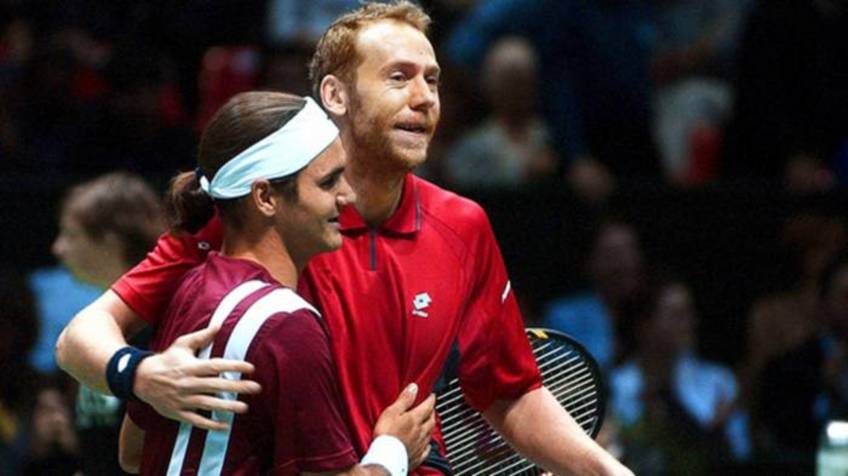 Return of the king
The last time Federer took a lengthy injury break was to recover from a knee surgery in 2016.
When he returned to the tour, at the Australian Open in 2017, he went on to beat Rafael Nadal in the final and later added the Wimbledon 2017 crown to his tally before defending his title at Melbourne a year later.
For Rosset, the gold medal winner at the 1992 Barcelona Olympic Games, Federer getting a chance to be at home may mean a strong return.
"Spending a year at home with his wife and children can also rejuvenate him in extraordinary ways," he wrote.
"Personally, I can't see myself saying it's over because these guys are capable of doing incredible things. I don't see why we should bury Roger Federer."
The 2020 season had been suspended in March due to the outbreak of the COVID-19 pandemic, forcing players to remain away from competitive tennis for five months.
Still motivated
For Federer though, who first had surgery in February before the follow-up earlier this month, this season will be used for recovery.
"I have spoken to him two or three times, I know he is still very motivated," Rosset said. "He is having fun, he likes tennis, otherwise he would have stopped a few years ago."
The last time Federer came close to winning a major was at Wimbledon last year, when he held two championship points against Novak Djokovic in the final, before losing in an epic five-setter.
"I don't think he lost his tennis in a year, or his desire to play," Rosset added.