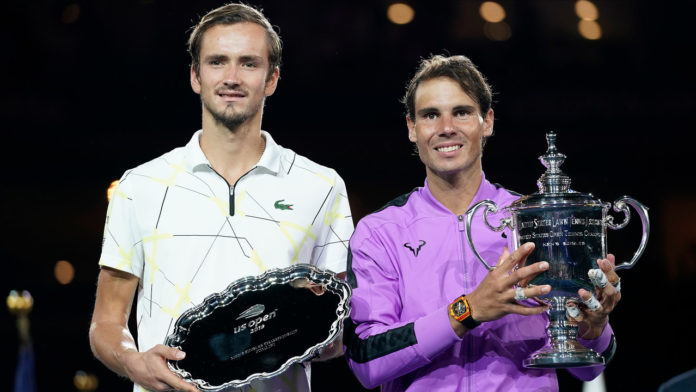 After three months of uncertainty, the tennis circuit has finally found direction, as the governing bodies of the sport announced that the tour will return in August.
Though the Wimbledon Championships for 2020 was forced to be cancelled due to the COVID-19 pandemic, the return to action will see the US Open and French Open Grand Slams taking place once the tour resumes.
Normally the last major of the year, the US Open will take place from August 31 to September 13 this time. This will be followed by the rescheduled French Open – which is normally starts in the last week of May – which will take place from September 27, 2020.
However, with the no clear end in sight for the pandemic that has so far claimed over 475,000 lives worldwide, organisers of both the Grand Slam are expected to put in place unprecedented restrictions.
No fans at the US Open
The United States Tennis Association (USTA), the organisers of the major, have proposed numerous restrictions and precautions. For starters, no fans will be allowed inside the Billie Jean King National Tennis Centre throughout the duration of the tournament. Players will also not be allowed to bring more than one member of their usual entourage with them.
Furthermore, before players board a plane to the US Open, they need to clear a COVID-19 test, and their movement in New York will be restricted to the designated hotel to the venue.
There will be no qualification round, nor the junior, wheelchair or mixed doubles event, and the men's and women's doubles events will be reduced to 32 teams from the usual 64 raw.
Relaxed restrictions at French Open
Unlike the US Open, Roland Garros is expected to take place fans permitted into the stands, though the specific number of people is yet to be confirmed. Additionally, the French Open is expected to host the men's and women's doubles events, mixed doubles and wheelchair event, and also the singles qualification rounds.
"It will absolutely not be behind closed doors," French tennis federation president Bernard Giudicelli was quoted saying. "There is no final decision yet on the number of spectators, which will be decided on with the public authorities."
The only major change to the format expected is that the men's and women's singles events will be a draw of 96 rather than 128.