Novak Djokovic's former coach Nikola Pilic has said that the tennis media and fans treated Djokovic 'unfairly' because he's from Serbia.
"It does not suit the Western mainstream (media) that one small Serbia has the best (tennis player) in the world," Pilic was quoted saying in an interview with Glas Srpske.
"That is why Federer and Nadal are raised to the heavens, and Nole deserves much more. Such an unfair attitude has been Djokovic's fuel for the last ten years."
ALSO READ: What 'disgusted' Sharapova during the doping ban
Pilic, who reached the finals of the French Open in 1973, was one of the star players in the 1960s and 70s. The Croatian, who represented SFR Yugoslavia during his playing career, has been a successful coach as well. He has worked with players like Djokovic and 1991 Wimbledon champion Michael Stich.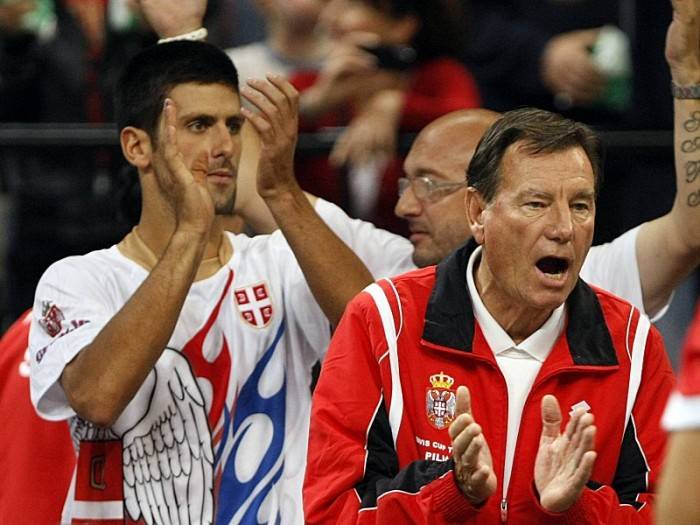 The 80-year-old, who runs a tennis academy in Munich, believes that Djokovic should play at the US Open. The American hard-court Slam, scheduled to be played behind closed doors from August 31, will be the first major to be played since the Coronavirus pandemic began.
ALSO READ: Inevitable to get bad thoughts, says Dimitrov on fight against Covid-19
"I don't know if Novak has already decided to play in New York," the veteran coach added.
"If he can train every day and has the opportunity to prepare for matches in the right way, then I would advise him to participate in the US Open.
"Although, the question is what will happen in the next month, because there is still chaos in America when it comes to the issue of the corona epidemic."
ALSO READ: Nadal confirms Madrid Open participation, US Open in doubt
A lot of European players are uncertain over their US Open participation. The USA has been hit the hardest by the pandemic and there is no clarity over the quarantine rules too. It might be a logistical nightmare, especially since the French Open is also scheduled to begin in the last week of September.
US Open defending champion Rafael Nadal may also skip the hard-court Slam for his favoured Roland Garros, where he has already won 12 titles.
"Yes, Novak would be a big favorite (for US Open), but that does not mean that he will win the tournament," Pilic added.
"You have to put on two good weeks, you must not have a "black day" Anything can happen, there are no guarantees for anything."
ALSO READ: Murray 'mentally preparing' for the US Open