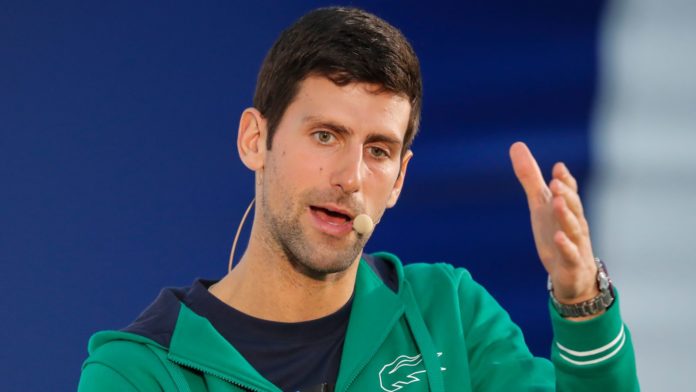 Novak Djokovic is on the entry list for next month's Indian Wells ATP Masters event, which requires players to be fully vaccinated.
The World No 1 was deported from Australia on the eve of the first Grand Slam of the season as he was not inoculated and did not meet the conditions for a medical exemption.
ALSO READ: Juan Martin del Potro makes a tearful exit
Spain's Rafael Nadal, who is also on the Indian Wells entry list, won the Australian Open to set the record with his 21st career Slam singles crown.
Last week, Djokovic's biographer Daniel Muksch had claimed that the Serb was now expected to receive his jabs.
Sharpen your forehand with our FREE guide
"Maybe the final in Melbourne also contributed to that," Muksch reported told Serbian TV.
"Rafael Nadal's 21 is driving him, no question. What you hear from his environment, I think he's getting vaccinated."
ALSO READ: 'Our thoughts remain with Peng Shuai,' says WTA chief Steve Simon
Organizers at Indian Wells noted in a statement that vaccinations will be required for the event, which will run from March 7-20 tournament.
But they added that player protocols for Djokovic and other men's players will be decided by the ATP in line with US restrictions.
ALSO READ: Ref who defaulted Djokovic suspended over 'abuse of power' charges
"With health and safety as the tournament's top priority, the BNP Paribas Open will require valid proof of full vaccination to enter the Indian Wells Tennis Garden for the tournament," it said.
"The guidelines for the players are governed by the protocols established by their respective governing bodies, the WTA and ATP, as well as any restrictions established by the United States of America in regard to the vaccination status of international travellers entering the country."
ALSO READ: 'Fedal' set for Laver Cup comeback
Djokovic is due to return to the tour at the Dubai ATP event from February 21.