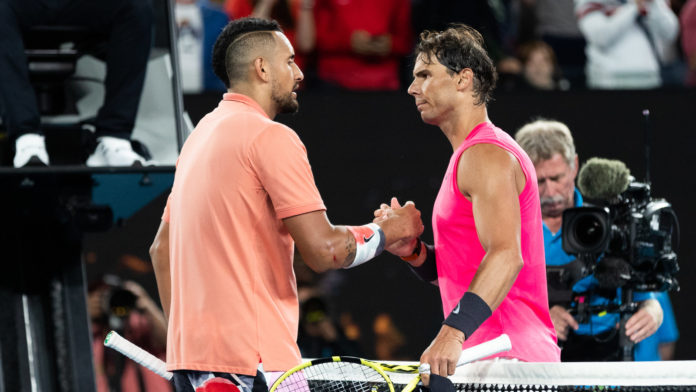 Rafael Nadal Likes The New Kyrgios
Nick Kyrgios is a polarising figure in tennis, you either love him, or you hate him.
However, the number of tennis fans that have now started to like Kyrgios, has definitely grown in recent weeks, with his great showing so far in 2020.
World number one Rafael Nadal likes the new and improved Nick.
After defeating the Aussie, in the fourth round of the Australian Open in four sets, the Spaniard had some very nice words to say about his former foe
"When he's focused on what he's doing, I think he's a very important player for our sport because he has a big talent,"
"He's one of these players that can be very, very interesting for the crowd. I am never against his way or style to play. When I criticize him in the past is because I think he did a couple of things that are not right and are not the right image for our sport and for the kids. But when he's doing the right things, I am the first one who supports this.
"I think everybody likes to watch Nick plays when he's able to play like this. His talent is to be one of the best in the world, without a doubt, with good chances to fight for every tournament."
Are you a fan of the new and improved Kyrgios?
[vc_video link="https://youtu.be/VRYqqxawx20″]