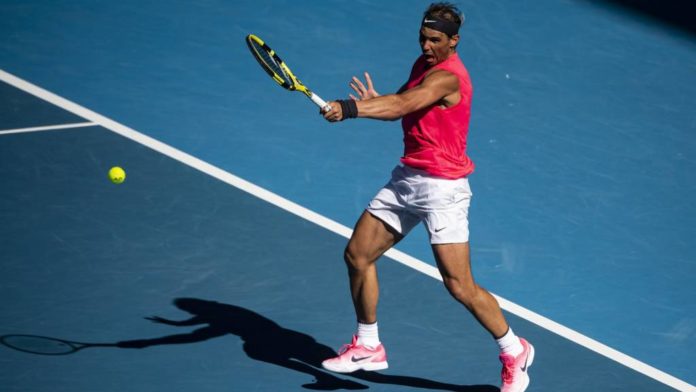 Nadal Reaches Australian Open Quarterfinals After Defeating Kyrgios
World number one, Rafael Nadal has defeated Australia's Nick Kyrgios in the fourth round of the 2020 Australian Open in four sets, 6-3, 3-6, 7-6, 7-6.
The Spaniard is now into his twelfth quarterfinal down under, but he's looking to go all the way and win the title for the second time after losing in the final on three occasions.
Nadal dominated on his serve, winning an incredible 85% of points on his first serve and 64% on his second. Another key stat from the match was the return of serve points Nadal was able to win on Kyrgios' second serve, an impressive 63%.
I think I played well from the baseline
Rafa hit 64 winners and only 27 unforced errors, a stat that shows the Spaniard is in fine form,
"I think I played well from the baseline, changing directions, changing rhythms, playing aggressive with my forehand and backhand," Nadal said afterward.
"The problem is when he's serving, you don't have many chances. You are under pressure the whole match."
Nadal Likes The 2020 Kyrgios
"When he's focused on what he's doing, I think he's a very important player for our sport because he has a big talent," Nadal said.
"He's one of these players that can be very, very interesting for the crowd. I am never against his way or style to play. When I criticize him in the past is because I think he did a couple of things that are not right and are not the right image for our sport and for the kids. But when he's doing the right things, I am the first one who supports this.
"I think everybody likes to watch Nick plays when he's able to play like this. His talent is to be one of the best in the world, without a doubt, with good chances to fight for every tournament."
Can he go all the way down under?
[vc_video link="https://youtu.be/p7K8UKqA_4g"]