Andy Murray's mother and first coach, Judy Murray, recently said that she will never forgive Boris Becker for saying that her son should 'ditch' her as a coach following his defeat to Novak Djokovic in the final of the 2011 Australian Open.
"I'm not sure I'll ever forgive Boris Becker for that," said Judy Murray, during a podcast about mental health on BBC Scotland.
WIMBLEDON THROWBACK: Edberg bags bragging rights over Becker
"He's never apologised. I don't think he would ever understand what he made me feel like. I called him out on it a couple of years later. I thought it was right to let him know how much damage he had caused by doing something like that."
Slam-ming success
The 2011 season was the second straight year in which that Murray had reached the final of the Australian Open.
The Scottish braveheart was on the brink of challenging the Roger Federer-Rafael Nadal-Novak Djokovic reign in men's tennis, but lost in the final to Djokovic 4-6, 2-6, 3-6.
ALSO READ: Revised ATP schedule not safe for players, says Andy Murray
He would eventually win his first major in his fifth final at a Grand Slam, beating the Serbian for the 2012 US Open title.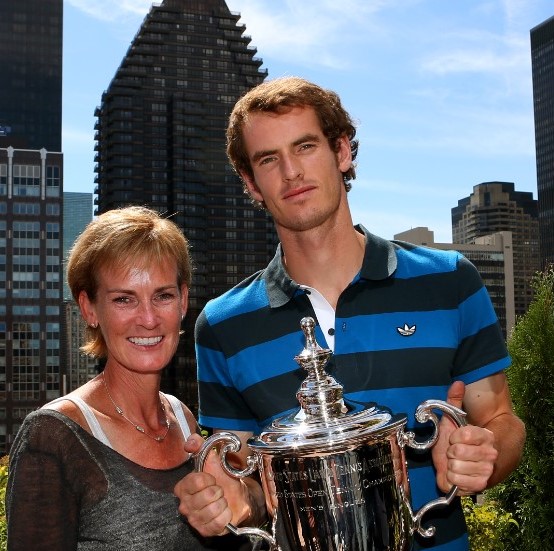 Judy Murray learnt about Becker's comments, as she saw the headline of the column he had written for a British publication about the 2011 final.
"I just saw this on the street outside where I live," she said.
"I went home, I didn't go out for about three days and I really struggled with that.
WIMBLEDON THROWBACK: Roger returns to the throne | Graf denies Sabatini
"Boris Becker is such a huge figure in tennis and I thought, 'people will think he knows what he's talking about, they're going to think that's my fault'. And actually, I hardly ever went to the tournaments."
'Pushy' parent
Murray, who shaped the careers of her sons Andy and Jamie – a Grand Slam champion in doubles – has been portrayed in the media as pushy.
She is one of the few women to coach a top male player, and earned critics only for challenging the gender roles in the game.
ALSO READ: Becker, Kyrgios in war of words over Zverev party video
"I came in for an awful lot of criticism simply for being a competitive woman who was pumping her fist watching her kid play in the same way that I had done all of his tennis playing life," she added.
"I was being singled out by people who had never met me, never knew what we'd been through. It made me feel like there was something wrong with being a competitive mum, whereas if I'd been a competitive dad, you'd be applauded."
WIMBLEDON THROWBACK: When Goran became peoples' champion | Martina begins reign
In 2013, Andy Murray famously ended the 77-year drought at Wimbledon, becoming the first British male player to claim the singles title since Fred Perry in 1936.
In 2016, he'd go on to win his second Wimbledon title and also finish the year atop the singles rankings.
The 33-year-old Murray, who is hoping to make a comeback from a hip surgery, has won three Grand Slam titles so far.