Andy Murray, who returned to the tennis court after seven months this week, has said that the revised ATP calendar is not safe and may force a lot of players to miss out on the bigger tournaments.
The ATP Tour, which has been suspended since March due to the Coronavirus pandemic, will restart at the Citi Open in Washington DC on August 14, according to the revised schedule. It will be followed by the Cincinnati Masters and the US Open, which will both be held at Flushing Meadows in a controlled 'bio-bubble'.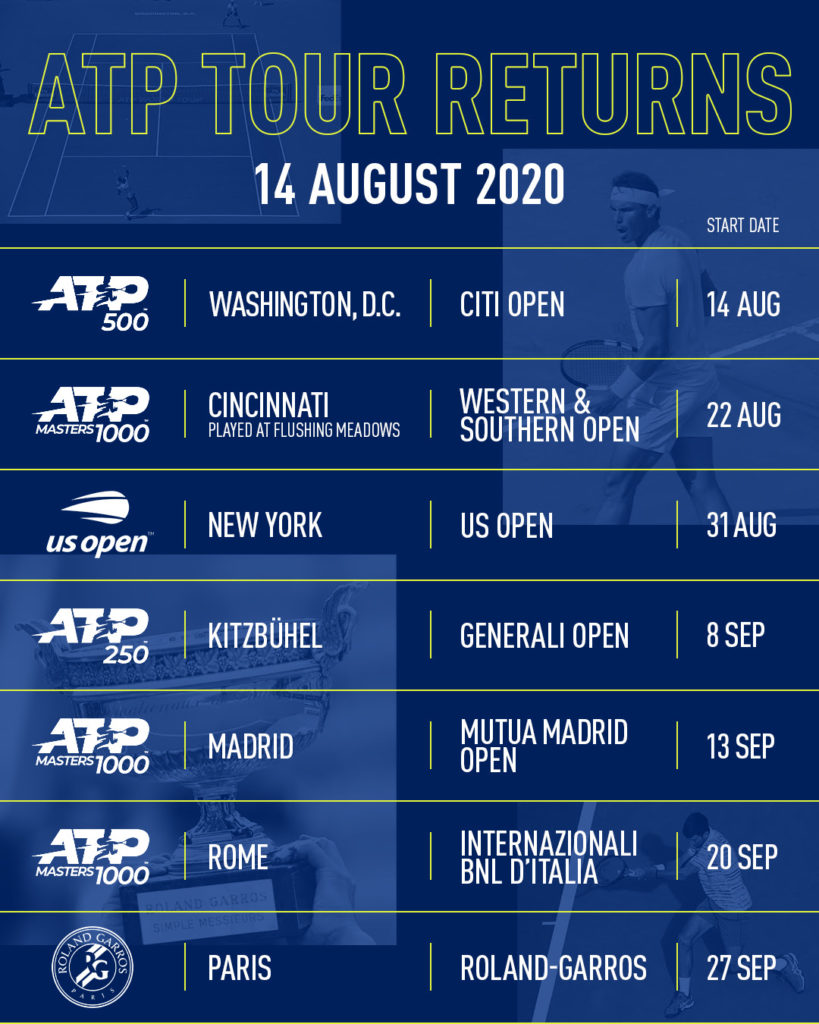 Crammed schedule
There is no breathing space for players, as seven tournaments have been lined up in as many weeks.
Also Read: 'Revised ATP calendar unrealistic'
Even before the US Open is over, the clay swing will begin in Kitzbuhel, Austria on September 8. Two Masters events (Madrid beginning September 13 and Rome beginning September 20) will be played in the run-up to the French Open that starts on September 27.
"It's not safe for players to go from the semi-finals or final in New York… and then play in Madrid at altitude on clay when they haven't competed for a long time," Murray said during the 'Battle of the Brits' event in Roehampton.
Also Read: Players question tennis in the time of Corona
"You're going to have the potential where a lot of top players are not competing at many of the biggest events," the three-time Grand Slam champion added.
Two-year rankings
Murray also believes, given the extraordinary circumstances, the ATP should look at having a temporary two-year ranking, "so that guys who have done well last year and are sort of not really able to defend their points properly aren't kind of punished."
Also Read: Davis Cup Finals delayed to 2021
The 33-year-old Brit is considering skipping the Cincinnati Masters and come in fresh for the US Open. Murray hasn't played competitive tennis since the Davis Cup Finals in Madrid in 2019, but believes his body is now holding up better.
Big step up
Early in 2019, he had considered retiring from tennis after the pain in his hip refused to subside. He underwent hip resurfacing surgery later in the year and is hoping to make a return to high-level tennis.
Murray competed at the charity exhibition event, the 'Battle of the Brits' organized by his brother Jamie, this week.
Also Read: Djokovic's coach Ivanisevic also tests positive for Covid-19
"It was a big step up this week from what I've been doing, and I coped with it physically relatively well, I thought I moved better with each match and was a bit more confident. It was a positive week," said Murray after he lost 6-1, 3-6, 8-10 to Dan Evans in the semi-final of the event.
"That's something that, when I was up at the top of the game and competing regularly, my level was the same throughout whereas I'm struggling to maintain that, probably just with lack of matches."