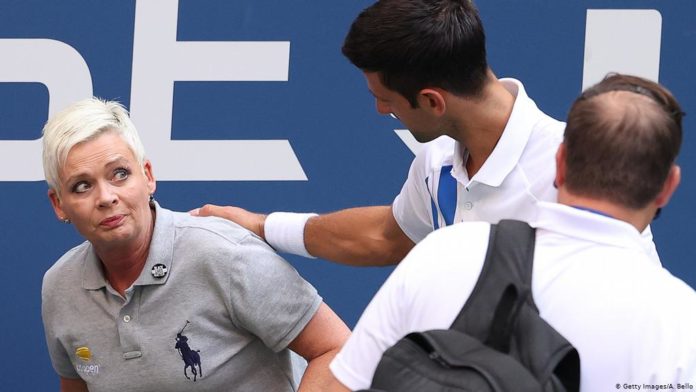 Hawk-Eye live is set to replace line judges at all the scheduled ATP Masters events this season.
According to Tennis Majors, there has been pressure on tournament organisers to reduce the number of people involved at an event due to the Coronavirus pandemic. In response, Hawk-eye live line calling system will be installed at all ATP 1000 events this season.
ALSO READ: World no 789 Harrison stuns top seed at Delray Beach
Kevin Anderson, president of the ATP Player Council, was quoted as saying, "I didn't know it was like an official decision across the board yet. I think it's looking like it's more prevalent."
"It certainly looks like things are heading in that direction. I think I saw Australia (the Australian Open) is going to do Hawk-Eye live," the two-time Grand Slam finalist added.
Upgrade your serve with our FREE guide
"The system works really, really well. I think it completely takes out any of the guesswork.
"That sort of automation is happening all across the world, in so many different industries. It does seem to make sense, especially during this time. I say probably Covid's accelerating that, because it definitely reduces the human interaction."
ALSO READ: Chardy accuses Tennis Australia of favouritism
Hawk-eye live was first used at the Cincinnati Masters, which marked the resumption of the men's tour after a six-month break due to the pandemic, in 2020.
It was then in place on 15 of the 17 courts at the US Open itself, with only the Arthur Ashe and Louis Armstrong stadiums using traditional line judges.
ALSO READ: Roddick on Federer, 'The guy ruined my life'
World No 1 Novak Djokovic, who defaulted his fourth round at the US Open as he accidentally hit a lineswoman in the throat with a ball, has also in the past strongly advocated the use of electronic line calling system.
""With all my respect for the tradition and the culture we have in this sport when it comes to people present on the court during a match, including line (judges), I really don't see a reason why every single tournament in this world, in this technologically advanced era, would not have what we had during the Cincinnati/New York tournaments," he had said in October.
ALSO READ: Genie Bouchard's twin opens up on their 'strange' relationship
"The technology is so advanced right now, there is absolutely no reason why you should keep line umpires on the court. That's my opinion."