Former World No 1 Andy Roddick has a word of advice for one of the brightest tennis talents on the circuit, Stefanos Tsitsipas: do better on bad days and start fighting for Grand Slams.
The Greek burst onto the scene in 2019 as he defeated Roger Federer en route a semi-final finish at the Australian Open.
ALSO READ: No line judges at ATP Masters events in 2021
Though Tsitsipas' nuanced game matched Federer stroke for stroke on a bedazzling evening, the 22-year-old hasn't quite been able to use that as a launchpad for bigger things.
"He is often seen as Federer's successor because he has a similar game," Roddick told Tennis Channel. "But it is about time he started fighting for the Grand Slams."
Upgrade your serve with our FREE guide
"At his highest level is not in question right. When he's playing great and he's flying high, the shot-making ability is there. I want Stefanos Tsitsipas to be better on his bad days," the American, who won the 2003 US Open at the age of 21, said.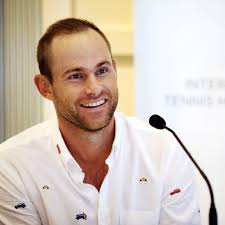 "He still doesn't know what it's like to win a game without playing well. That has to improve as soon as possible. We have to demand a little more from him and I hope he improves on his good days."
ALSO READ: Chardy accuses Tennis Australia of favouritism
One glaring example is his US Open third round match against Borna Coric. Tsitsipas was in command and held six match point in the fourth set. But as soon as the Croat started fighting back and asking uncomfortable questions, he imploded.
The Greek squandered a 5-2 lead in the fourth set to lose it 5-7 and then lost the fifth in a tie-breaker.
ALSO READ: Roddick on Federer, 'The guy ruined my life'
He performed better at the French Open, coming through a five-setter in the opening round against Jaume Munar to make the semi-finals. Even in his last-four clash against World No 1 Djokovic, Tsitsipas clawed back from two sets to love down and pushed the match into a decider.
Djokovic eventually overcame a physically struggling Tsitsipas to win 6-3, 6-2, 5-7, 4-6, 6-1.
ALSO READ: Genie Bouchard's twin opens up on their 'strange' relationship
Roddick believes Tsitsipas can take some inspiration from players like Djokovic and Rafael Nadal on how to overcome the odds.
"They keep the fighting spirit even on days when nothing goes right," the American said.
ALSO READ: World no 789 Harrison stuns top seed at Delray Beach
"Tsitsipas has to learn from them and show that he can win even when his tennis doesn't perform the way he wants.
"I think that's the only thing separating him from the top of the game right now is in the third realm – when he's not quite feeling it, he doesn't have everything. Getting through that match is important for him, and he needs to kind of maybe learn how to do that a little bit better."