The ATP rankings chart may be in for a major shake up, as five players are in with a chance to rise to No 1 in the world by winning the US Open.
It is a welcome change of pace since till earlier this year only four players — Roger Federer, Rafael Nadal, Novak Djokovic and Andy Murray– had claimed the top spot since 2004.
ALSO READ: Iga Swiatek slams lighter tennis ball rule
Daniil Medvdev became the first player outside the Big 4 to be ranked World No 1 on February 28, 2022.
Daniil Medvedev
Daniil Medvedev, the defending champion, enters the hard-court major in New York as the World No 1 but will drop to No 3 in the week starting August 29.
Upgrade your serve with our FREE guide
The Russian has 2000 points to defend. He will need to make the US Open final to retain the top spot.
Rafael Nadal
When players next Monday drop their 2021 US Open points, Rafael Nadal will be in pole position to recapture World No. 1 for the first time since 2 February 2020.
ALSO READ: Serena Williams bows out of Cincinnati Open
Since Nadal did not compete last year in New York, he is not defending any points.
When 2021 champion Medvedev drops the 2,000 points he is defending, Nadal will be No. 1 in the ATP Live Rankings with 5,630 points.
ALSO READ: Ukraine fan kicked out of match between Russian players
The 36-year-old lefty will have a 590-point lead over Alexander Zverev, who does not have a chance to claim No. 1 because he is not competing at the US Open due to an ankle injury.
Stefanos Tsitsipas
Stefanos Tsitsipas will also have to make the US Open final to rise to No 1 for the very first time.
ALSO READ: Nick Kyrgios slams Hubert Hurkacz
Tsitsipas will be confident after reaching the Cincinnati Masters final. However, the Greek has not moved past the third round at Flushing Meadows in four previous appearances.
Carlos Alcaraz
Carlos Alcaraz, who defeated Tsitsipas at last year's US Open en route to the quarter-finals, has a chance to make history.
ALSO READ: Alexander Zverev reveals long battle with diabetes
If the 19-year-old Spaniard makes the final he can climb to World No. 1 on 12 September.
He will thus become the youngest No. 1 in ATP Rankings, breaking the record Lleyton Hewitt set in November 2001 as a 20-year-old.
Casper Ruud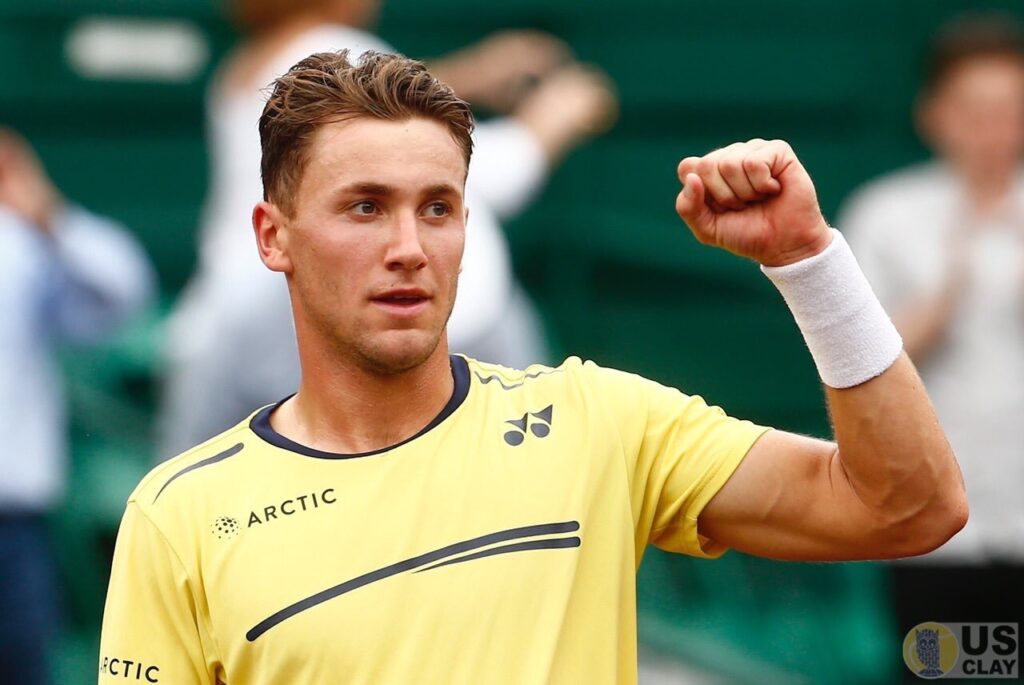 Casper Ruud, who reached the French Open final, can become the first Norwegian in ATP Rankings history to reach World No. 1.
ALSO READ: Serena Williams may retire after US Open
Ruud has reached as high as World No 5 but will need to make the US Open final at least to be in with a shot of rising to No 1.