Former Wimbledon champion Goran Ivanisevic believes that Novak Djokovic's dismissal from the US Open, for hitting a lineswoman accidentally with a ball, was unwarranted and that the default rule needs to be revisited.
"I'm not talking about Novak now, I am generally against disqualification," said Ivanisevic, who joined Djokovic's coaching team last year and was in the player box when the Serb was defaulted in the US Open fourth round on Sunday.
ALSO READ: 'US Open is a joke, right?' Medvedev fumes
"It is meaningless to me. Okay, if there is the intention and you want to harm someone, but this was a complete accident. I've seen that some wrote that the ball went 130 km/h. Those people are crazy, it's bullsh*t," he said in an interview with Sportklub.
"The rules are as they are, either you are warned or you are disqualified, which in my opinion is stupid. I am not objective, but I don't think he should have been disqualified, he should have been given a game penalty."
Sharpen your forehand with our FREE guide
World No 1 Djokovic, who was 26-0 for the season till Sunday's contest against Pablo Carreno Busta, was an overwhelming favourite to win the hard-court major.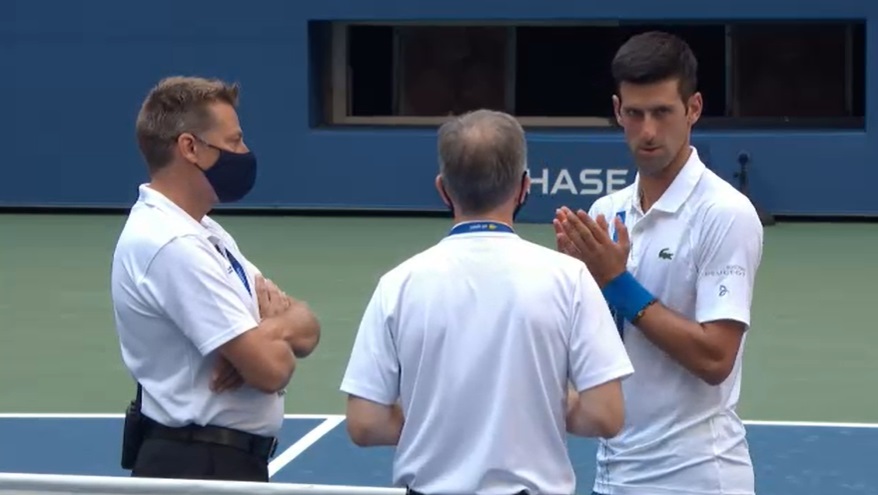 While trailing Carreno Busta 5-6 in the opening set, he hit a ball in frustration into the backboard. The ball hit a lineswoman in the throat and though Djokovic immediately aplogised to her, his fate was sealed.
ALSO READ: 'No chance Federer would be kicked out like Djokovic was'
"I didn't see it, but I heard the woman below us sigh and I knew right away that was it – goodbye," said the Croat.
"The most tragic thing is that he wasn't angry at all when he lost that game. The only mistake is that he didn't look, that he threw the ball looking forward, not behind him."
Ivanisevic, 48, also believes that the media is not in favour of the Serb.
ALSO READ: Zverev overturns two set deficit for major breakthrough
"What I find tragic is that many people act like they were just waiting for him to do something wrong, there is a lot of maliciousness, and a lot of people happy that someone else is in trouble," he said.
"Some of the media are out to get him and I really don't know why that is."
ALSO READ: 'Serena not good enough anymore to win Grand Slam titles'
Djokovic will continue his quest for the 18th major, which will help him close the gap with Roger Federer (20 Grand Slam titles) and Rafael Nadal (19), at the French Open later this month.
"Novak is a born winner and he will come out of this even stronger and better," Ivanisevic added. "If he wins Roland Garros, which I think he can, this will be forgotten as if it never happened."
ALSO READ: Nick Kyrgios and a series of unfortunate tweets