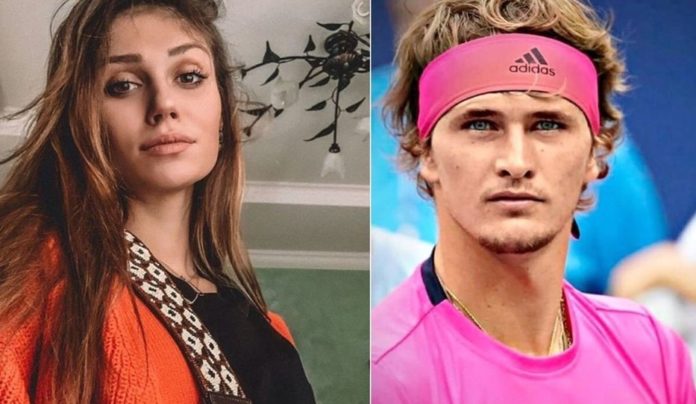 Alexander Zverev's parents have broken their silence on the domestic violence controversy erupted and said that Olga Sharypova, his ex-girlfriend who accused Zverev of physical abuse, is unstable and unsettled.
During an interview with German publication Der Spiegel, they denied all the allegations levelled against their son and said that Sharypova had not been the right girl for Sascha Zverev.
ALSO READ:  ATP sweeping Zverev case under the carpet, says Bartoli
"Every mother wishes she would have a good daughter in law," said Irina Zvereva, Sascha's mother.
Zvereva said that Sharypova saw her as a competitor for Sascha's attention and they fought over 'small things' like her packing her son's sports bag, t-shirts and underwear.
Upgrade your serve with our FREE guide
"I told her things like that are normal in the family, but she didn't understand it," Zvereva said.
"Or the meals. If she was done eating, she would stand up and demand that Sascha go with her, even if the others are still eating. Maybe it was a small thing, but you noticed with small things like that: She's unsettled, unstable."
ALSO READ: Rafael Nadal has no self-control when it comes to…
The Zverevs are a close-knit tennis family. Irina Zvereva and Alexander Zverev Sr were born in Russia and represented the Soviet Union in tennis during their playing days. They moved to Germany in the early 1990s after securing jobs as tennis instructors in Hamburg.
Sascha's older brother, Mischa, is also a well-known tennis player. And the family usually travel together during tournaments.
ALSO READ: Ukranian player handed life ban for match fixing
The family put up a united front during the interview, emphasising on their contrasting personalities.
"It was clear she had another lifestyle," said Sascha's father. "Sascha has a disciplined lifestyle as an athlete, she was a party girl."
ALSO READ: Sharypova to Zverev: Are you afraid to tell the truth?
He added that two months after their relationship had ended, in 2019, Sharypova had called him up and begged for a second chance with Sascha.
"She apologized," Alexander Zverev Sr said. "She was dumb and did a lot of things wrong and she would give anything to have another chance with his son. I tried to calm her down and tell her: life goes on."
ALSO READ: After adult website debut, Tomic back on tennis court
The timing of the interview with Germany's biggest national daily is curious given that Zverev's trial against his former manager Patricio Apey begins in London on Monday. The duo went their separate ways at the end of 2018, but Apey insisted their contract is valid until 2023.