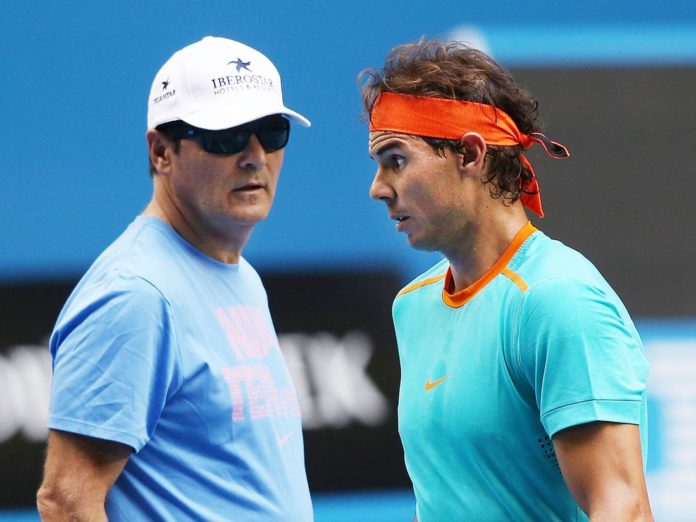 Italian firebrand Fabio Fognini has revealed that coaching during matches is commonplace in tennis and that Toni Nadal would advise his ward and nephew Rafael Nadal constantly.
"Not many know that Toni Nadal was really active during the matches," the 33-year-old Fognini has written in his recently-launched autobiography, Warning: My life among the lines.
ALSO READ: 'We despise each other,' Fognini says of Murray
"From his box, he constantly talked to Rafa, gave him tips, supported him. That is coaching. Everybody knows, umpires included, but nobody acts because it's part of the game, as the lines and the net."
Toni Nadal has coached the 19-time Grand Slam champion since a very young age, and he stopped travelling with his nephew only in 2017.
Sharpen your backhand with our FREE guide
Even though coaching is legal during WTA matches, the ATP or the Grand Slams are yet to follow suit.
A warning to Serena Williams over coaching had started the controversy during the 2018 US Open women's final, with the American launching a furious rant against the chair umpire Carlos Ramos, including calling him a 'thief' and a 'liar'.
ALSO READ: Thiem's former coach to sue the player's family
Her coach in question, Patrick Mouratoglou admitted that he had been sending her signals.
"I'm honest, I was coaching. I don't think she looked at me so that's why she didn't even think I was," he told ESPN.
"But I was, like 100 percent of the coaches in 100 percent of the matches so we have to stop this hypocritical thing. Sascha (Bajin, Naomi Osaka's coach at the time) was coaching every point, too."
ALSO READ: Monfils suffers racist abuse after losing in Rome
Mouratoglou added, "It's strange that this chair umpire (Carlos Ramos) was the chair umpire of most of the finals of Rafa (Nadal) and (his uncle) Toni's coaching every single point and he never gave a warning so I don't really get it."
Fognini, however, has been very complimentary about Nadal in his book.
"Hard to describe how Rafa plays but if I had to use just one word I would say 'Savage'," he wrote.
"A volcano energy explosion guided by discipline and method. Nadal plays every point in training as they were Grand Slam championship points. Tennis for him is a very serious business."