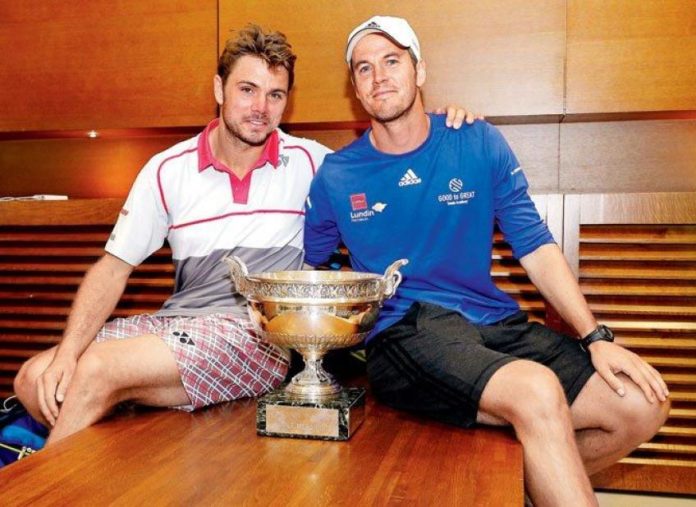 Magnus Norman has played a vital role in turning Stan Wawrinka from a talented challenger to a Grand Slam winner.
Despite the Swiss player's major success though, Wawrinka is a little bit underestimated, according to coach Norman.
"He's a little bit underestimated for sure … He's had an unbelievable career," Norman told ATP Tennis Radio.
"Stan is one of the best players to ever play the game, if you look at his record, if you look at winning three Grand Slams, winning three different Grand Slams in the era where he had the Big Four playing."
ALSO READ: Feels like I wont it in five, says Goran on beating Coronavirus
Norman first began working with Wawrinka in 2013, and since then the Swiss has proven himself one of the best players on the ATP Tour.
He has reached No. 3 in the ATP Rankings, won three Grand Slam titles, and competed in the ATP Finals four times.
However, Wawrinka has had to compete against the likes of Roger Federer, Rafael Nadal, Novak Djokovic and Andy Murray for the spotlight.
ALSO READ: ATP in negotiation with European authorities over player quarantine
Wawrinka is the last player outside the Big 3 – Federer, Nadal and Djokovic—to have won a Grand Slam. Since he won the 2016 US Open, the Big 3 have resumed their stranglehold over men's tennis.
The 35-year-old had slipped to 263 in the world rankings in 2018 after undergoing two knee surgeries but bounced back and is currently ranked No 17 in the world.
Though he hasn't quite reached his peak form, the Swiss made the last eight of the French Open and US Open in 2019, and also at this year's Australian Open.
ALSO READ: Events can't stop because of a positive test: ATP boss
"It's been a little bit up and down. He doesn't have the same stability as Andy Murray or Novak or Roger or Rafa, but in his best moments, I think he can beat all of those names on a very good day," said Norman, a former world no 2.
Norman admitted it can be frustrating on the sidelines, because Wawrinka never really lets up on the aggression.
ALSO READ: Thiem wants bigger entourage for US Open
"Stan is a gambler," said the Swede, who made the final of the French Open in 2000.
"He plays with small margins. He's the kind of guy that will put everything in red, do or die. This is his personality a little bit, so I think it's very tough to change his personality. But I also think that's the reason why he won three Grand Slams. He can rise to the occasion. He can go for shots that normally someone else will play a little bit safe. That makes him that dangerous."