The Madrid Masters will follow French Open's lead and allow spectators during the tournament.
"We are very confident that we will be able to have some spectators," tournament director Feliciano Lopez said on the sidelines of the Ultimate Tennis Showdown.
"Yes, we are working on that with the Government of Madrid. We presented our protocols a few days ago. The government, they were very happy, actually, they were very surprised of how strict is our protocols in terms of safety for the fans and especially for the players."
ALSO READ: Thiem wants bigger entourage for US Open
Even as tennis is inching back to life, tournaments that have permitted have been somewhat unsuccessful.
The Adria Tour was cancelled midway through as four of the players, including World No 1 Novak Djokovic tested positive for it. Two weeks ago, Frances Tiafoe tested positive on the first day of the ALL-American Team Cup, which was the first tennis event in USA since the pandemic began to allow spectators.
ALSO READ: Events can't stop because of one positive test, says ATP chief
But at the same time, exhibition events in Berlin took place without incident. The Billie Jean King founded World Team Tennis also started its three-week season in the presence of spectators this weekend.
While France and Spain were one of the first countries, outside China, to be massively affected by the Coronavirus, the situation has been getting much better. A number of restrictions have been relaxed and the French Open is going to be staged in front of 50-60% of crowd capacity.
ALSO READ: Wawrinka is underestimated, feels coach Norman
The Madrid Masters, scheduled to begin on September 13, will be the first of the two Masters events before the claycourt Grand Slam.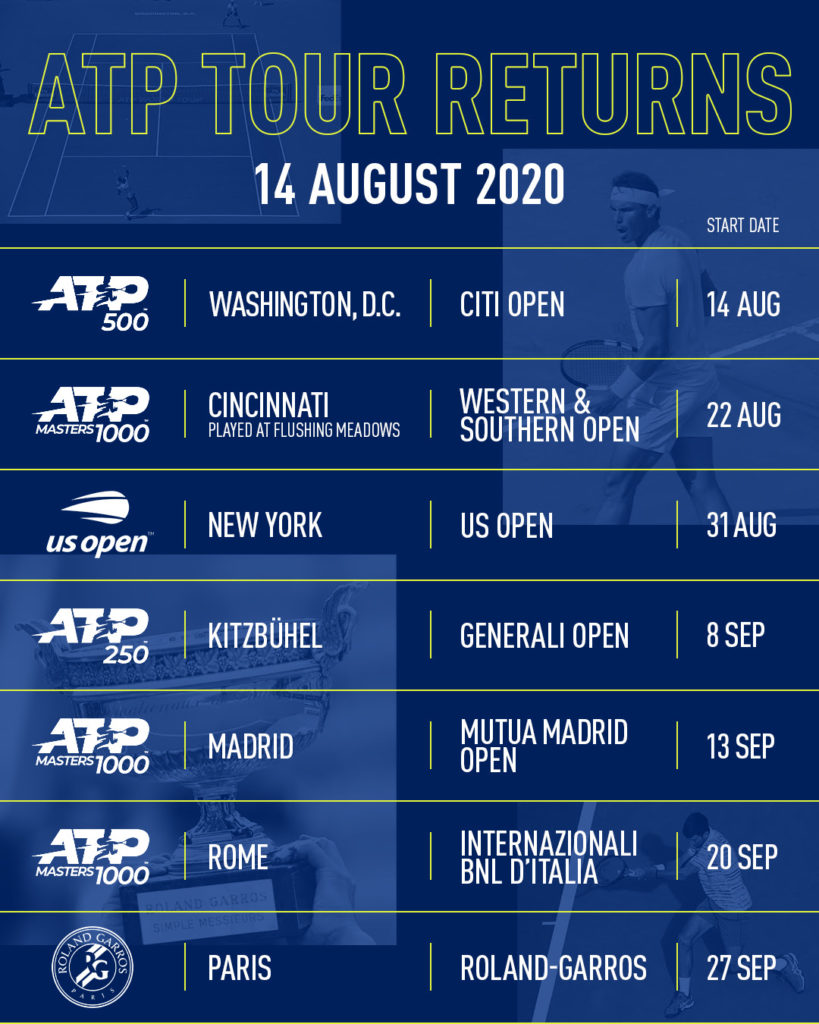 "Every tournament now needs to provide a lot of safety because after everything that happened in Serbia and some other tournaments. I know we are taking risks also when we decided to deliver the event. I think tennis needs to resume.
ALSO READ: Grand Slams not the only reason Federer plays tennis, says Ljubicic
"And if we do things properly if we provide a good protocol for the players and fans then I think we will be able to resume the tour and we as players will have the chance to compete again and I think this is what we need right now."
Former champion Rafael Nadal has confirmed that he will play at the Madrid Masters this year.