ATP Chairman Andrea Gaudenzi has said that the men's tennis governing body can't plan too much in advance as the global Coronavirus crisis is still a developing situation. But he added that if tournaments do get a go-ahead they should not be derailed because of one person testing positive for Covid-19.
The ATP has laid out a plan for resumption, with the first tournament scheduled to be played in Washintgon DC on August 14.
ALSO READ: Thiem wants bigger entourage for US Open
"I must remain optimistic, but I also need to keep my feet on the ground," Gaudenzi told Sky Sport Italia.
"We need to understand that a tournament can't come to a halt because of a positive test, especially if it's already in its late stages. This is why we need to keep our guard up, as well as to predict all possible outcomes, before giving the go-ahead to each event. The next two weeks are going to be crucial."
Too many variables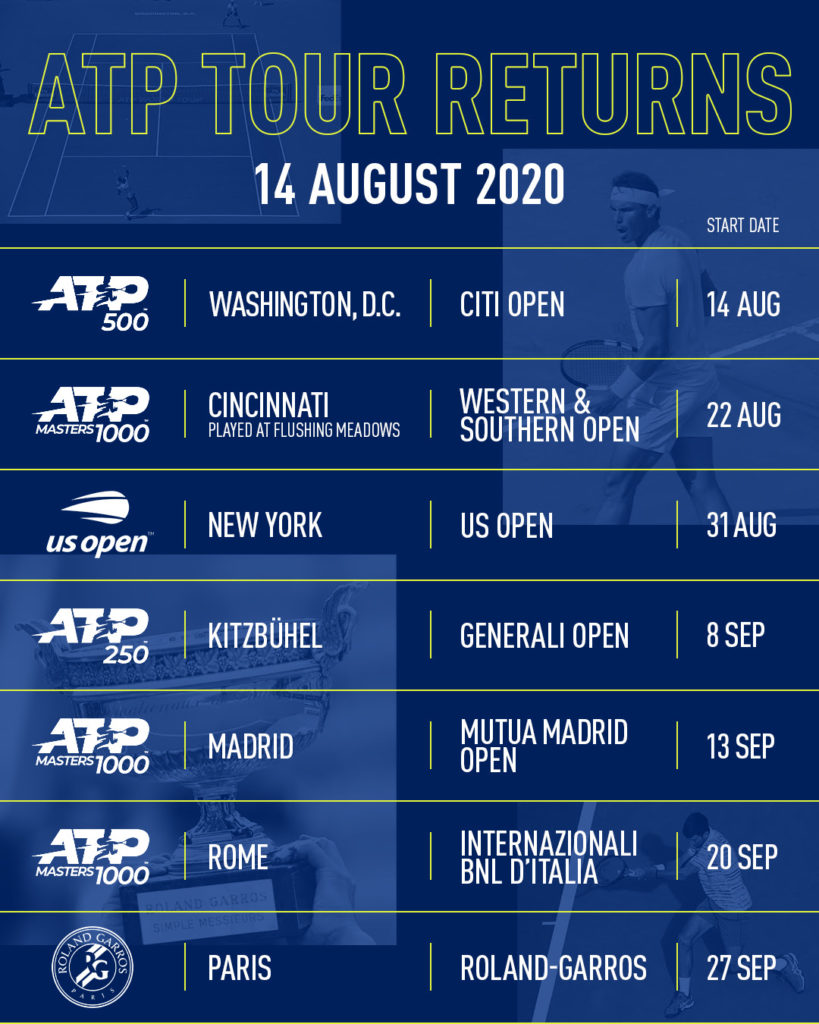 Seven tournaments, including two Grand Slams – US Open and French Open, have been put on the revised calendar. But the ATP is still unsure of what will come next.
ALSO READ: Serena might return calmer, more eager: Evert
"We have no idea how the Asian swing or the European indoor season could go. It might sound obvious, but I can't predict how the virus will affect us going forward, there are too many variables to consider," the former World No 18 stated.
"We have many questions but few answers, because many answers are objectively impossible to provide."
Global sport
While China remains a big player in the Asian swing, the ATP is yet to find any clarity on whether they can hold any men's tennis events there. China's General Administration of Sport has already recommended that no international events should be held in the country till the end of 2020, unless they are related to Olympic qualification.
ALSO READ: I'm getting old for a tennis player, says Murray
"Compared to other sports, tennis is at a disadvantage precisely because of its global nature," Gaudenzi added.
"The players get to a tournament from every part of the world, and then move to another nation, if not to another continent altogether. Football and NBA basketball can simply devise a bubble of various sizes and shut themselves in to host their events, something we cannot do."