The showpiece event of men's premier team competition, the 2021 Davis Cup Finals, begins on Thursday, November 25. The Finals were cancelled last year due to the pandemic.
This time, the Finals, which will see the 18 teams competing for the title, will be played across three cities: Madrid, Innsbruck and Turin.
ALSO READ: 'Younger generation of players not selling the tickets'
Spain had won the title in 2019, when the format of the century-old tournament was changed. As the tournament resumes on Thursday, lets look at some of the star players missing from the Davis Cup Finals:
Rafael Nadal (Spain)
Top seeds Spain will hope to defend their title in the absence of 20-time major champion Rafael Nadal.
Upgrade your serve with our FREE guide
Nadal is still recovering from a foot injury. The 35-year-old has played only one tournament — ATP 500 event in Washington in August– since losing to Novak Djokovic in the French Open semifinals.
Nick Kyrgios (Australia)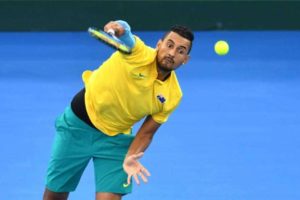 Nick Kyrgios, who has brought some of his best tennis while playing in the Australian colours, was eliminated from the team.
ALSO READ: Amnesty Intl warns IOC over Peng Shuai video call
Kyrgios, 26, has dropped down to 92 in the world and has a win-loss record of 7-8 this year. He went down in the opening round of the US Open and finished the season with four straight losses.
Dominic Thiem (Austria)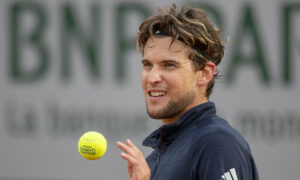 Dominic Thiem ended his 2021 season in August due to a lingering wrist injury he suffered in June.
ALSO READ: Roger Federer not expected to be back by Wimbledon 2022
The Austrian is expected to return to competition at the Mubadala World Tennis Championships, an exhibition event that will be played from 16th to 18th of December.
Alexander Zverev (Germany)
Alexander Zverev, who won the ATP Finals on Sunday, decided to skip the Finals because he doesn't consider it the 'real Davis Cup.'
Zverev, the Tokyo 2020 gold medalist, opted not to compete in the Davis Cup in 2019 and has opted out of Germany's six-man squad for this year's showpiece.
ALSO READ: Alexander Zverev wins ATP Finals
"The format has to be changed and I'm sticking to that," said the world number four. "I am someone who keeps his word. I want to win the Davis Cup, but I want to win the real Davis Cup."
Denis Shapovalov & Felix Auger Aliassime (Canada)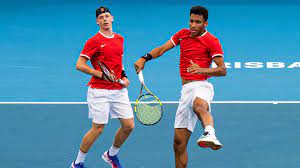 Canada suffered a major blow their top two players, Shapovalov and Auger-Aliassime, withdrew from the Finals.
ALSO READ: Daniil Medvedev fumes at ball boys during ATP Finals opener
Shapovalov, ranked, 14 in the world, said: "It's always a pleasure and an honour for me to represent my country in the Davis Cup, but I need some rest in the offseason."
Meanwhile, 21-year-old Auger-Aliassime, who broke into the top-10 this year, is out due to injury.
Andy Murray (Great Britain)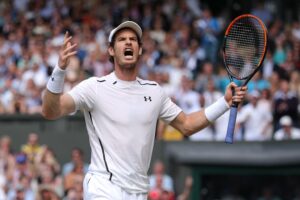 Andy Murray, who is still struggling for form and fitness, did not put his name in the hat for Davis Cup selection.
ALSO READ: Emma Raducanu loses after controversial MTO
"I'm not sure I deserve to play in that team," Murray said in October.
"Cam [Norrie] and Dan [Evans] have had a great year. Liam Broady's in and around the top 100 now, and we've got very strong doubles as well."
Murray also wants to rest and recovery and get ready for the 2022 season.