Former Brazilian player Andre Sa, who is currently working as the Australian Open director of player relations, said fitness worry was not the real reason why Roger Federer pulled out of the Melbourne major.
The 39-year-old Federer played only one tournament in 2020—the Australian Open – before he had to undergo two knee surgeries. The Swiss maestro was scheduled to make a comeback in Melbourne this year but pulled out of the Australian Open citing fitness reasons.
ALSO READ: Eight surgeries later, Harrison still standing and dreaming
"The main reason for Roger's withdrawal was the quarantine," Sa revealed.
"I talked to him a month ago, and he had two options. He could come with the whole family and quarantine.
Upgrade your serve with our FREE guide
"The problem is that Roger's wife Mirka, and their children, couldn't leave the room. They would have to stay 14 days in the room. The exception is only for players. Roger could go out, train, and come back, but the family couldn't.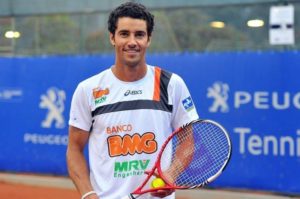 "Mirka didn't like that idea. The other option would be for him to go to Melbourne alone. In that case, there would be at least five weeks away from family and children. And then he said, 'Dude, 39, four kids, 20 Grand Slams. I can no longer be away from my family for five weeks.'"
ALSO READ: Roddick on Federer, 'The guy ruined my life'
The Australian Open had to be rescheduled for a February 8 start due to the pandemic.
Strict Coronavirus guidelines in Australia mean that players will have to undergo a strict 14-day quarantine. WTA player Elina Svitolina revealed that according to the Covid-19 guidelines for players, they are allowed to be out of the hotel room only for five hours during the quarantine.
ALSO READ: Querrey defends escape from Russia, says did it for family
"Two hours for tennis, two hours for getting fit and one hour for eating," she was quoted saying by btu.org.ua.