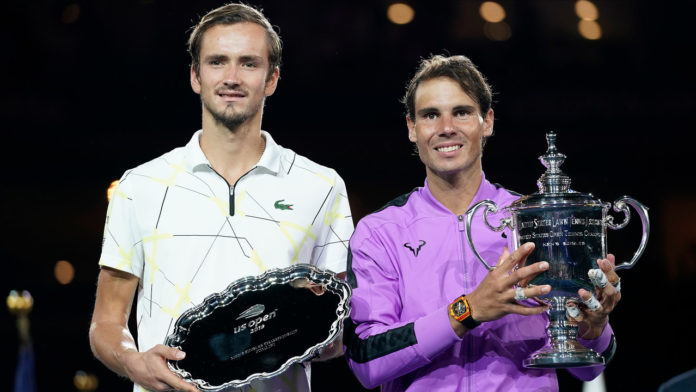 The ATP has asserted its faith in the bio-bubble it will set up in New York City for the relocated Cincinnati Masters and US Open, as reported by Spanish newspaper Marca.
Additionally, the governing body is currently negotiating quarantine procedures with authorities in Europe in order to allow players to enter the Masters events in Madrid and Rome, which are scheduled to take place in the weeks immediately after the American Grand Slam.
ALSO READ: Events can't stop because of a positive test: ATP boss
At the moment, due to the spike in Covid-19 cases across the United States, non-essential travellers from the country have been barred from entering Europe by the European Union.
World over, the pandemic has caused over 581 thousand deaths, and just under 140 thousand in the US alone.
The ATP Tour is scheduled to resume on August 14, starting with the Citi Open in Washington DC, before the Cincinnati Masters, followed by the US Open.
However, the number of people being infected by the virus in the US has been increasing. This has led to a host of players – the likes of Novak Djokovic, Rafael Nadal, Dominic Thiem, Angelique Kerber, and Simona Halep, among others – casting doubt over their participation.
ALSO READ: Thiem wants bigger entourage for US Open
The players' reservations have also been caused by the fact that the French Open, scheduled to take place from September 27, will take place in close proximity to the US Open, scheduled for August 31.
The ATP though, citing its proposed bubble and strict safety measures – which include travel restrictions while in New York and regular tests – is reportedly hoping to provide its players passage to Europe for the clay swing after the hard court major.
ALSO READ: Serena might return calmer, more eager: Evert
Meanwhile, WTA chief Steve Simon, is said to have asked players to follow Covid-19 updates from the US and accordingly take a decision to participate at the US Open.