Having undergone two surgeries on his right knee this year, Roger Federer had announced that he won't be playing anymore in 2020. Not surprisingly, it led to speculation over whether the Swiss would return to the tennis court.
In an interview with German publication Zeit, Federer has said that though it seems like a good time to retire he will work hard towards making another successful comeback in 2021.
WIMBLEDON THROWBACK: Roger returns to the throne
"In principle I was only concerned with my health, but now I miss the feeling of playing in a full stadium," said Federer, who will turn 39 this August.
"I know that the time to retire is getting closer and closer and I think I will miss the circuit very much.
"I must be patient and keep working. It would be easy to have retired at this juncture, but I want to continue giving myself the opportunity to enjoy tennis. I will take some time to get back in good shape."
ALSO READ: 'Partying like potatoes during a global pandemic', Kyrgios remonstrates
Federer, who is the highest-paid athlete according to Forbes, is also hoping to play the 2021 Olympics in Tokyo. A singles gold medal at the Games is the only glaring miss in his trophy cabinet so far.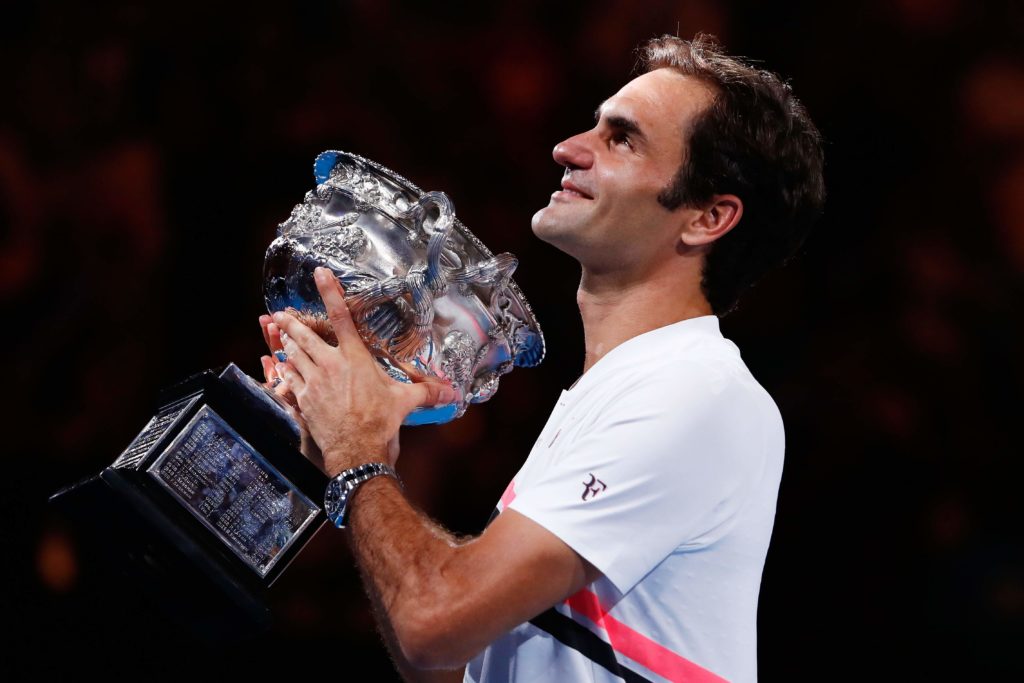 Striking the right balance
Even though the Swiss has won a world record 20 Grand Slams and is a picture of calm on the court, Federer said he needed a few years to find the right frame of mind.
ALSO READ: Djokovic likens Adria Tour criticism to 'witch-hunt'
"Tennis is a very special sport. It is very difficult to spend hours and hours on the field, with a lot of tension and stress, and not even being able to ask for anything your family or your trainer. This is why we speak to ourselves. Some may think that we are crazy," he said.
"When I was a junior, I only criticised myself and with each exchange, I threw my racquet. My parents were ashamed of me and told me that they would no longer accompany me to any tournament. I remember a match against Franco Squillari in Hamburg 2001 (lost 6-3, 6-4), where I had given a very bad image of myself.
ALSO READ: Nadal confirms for Madrid Open, US Open in doubt
"I was playing badly and ended up breaking my racquet. I saw how my family, my staff and my trainers looked at me and I felt that I could never again have this behavior on a court. I realized that I definitely had to change. It was a long process and I got help from a psychologist. It took me two years to find the perfect balance between passion and calm."
Parents skeptical
Federer also said that he had left school at the age of 16 to pursue tennis full-time.
"My parents spent around 30,000 Swiss francs a year to pay for my tennis training (around 28,000 euros). But they were skeptical about my ability to become a professional player," the Swiss, who has four kids of his own, said.
"When I was 16, I asked them if I should leave school to get 100% involved in tennis. My father gave me two years to succeed. If I failed or were unable to become a professional player, I had to go back to school. I told him to trust me and luckily I became World No. 1 in junior."
WIMBLEDON THROWBACK: Graf outlasts Sanchez Vicario in classic duel
Currently ranked No 4 in the world, Federer is one of the few players to have replicated his junior success on the pro tour. He currently holds the record for the most number of weeks at No 1: 310.