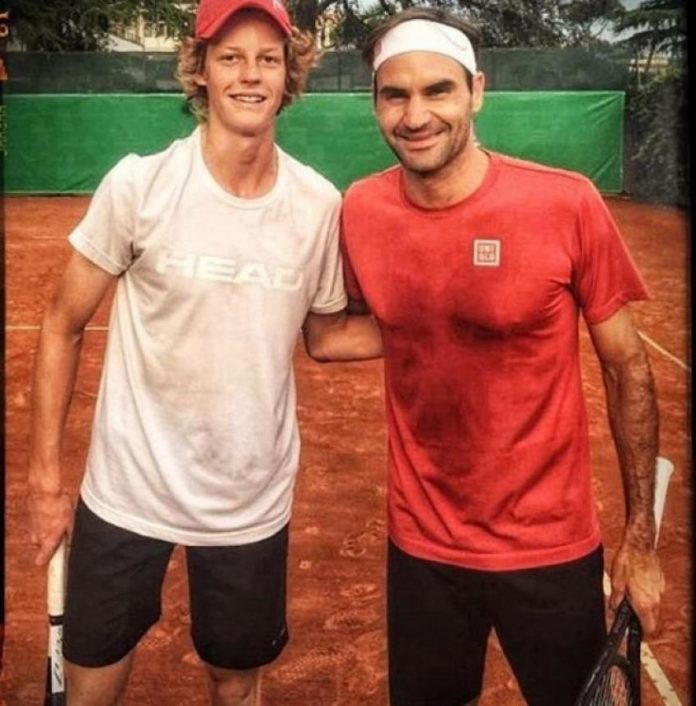 Roger Federer is very impressed with the game of 18-year-old Jannik Sinner.
Speaking after his first-round victory over Steve Johnson at the 2020 Australian Open, Federer said "What I like about him, is he's almost got the same speed of shot on forehand and backhand
"Similar to Felix [Auger-Aliassime] and some other guys. Back in the day – like Steve Johnson today you go to the backhand, you know it's going to come back slower, go to the forehand and it will come back faster.
With Jannik, I don't feel there's such a thing. Obviously he needs to manage when to pull the trigger and how big to go because it's not quite realistic to keep on whacking the ball full speed"
Federer continued
"He has great footwork for a big guy
Then he can play again like most of the best movers in the world right now, he can play open stance and closed stance, which I think is a huge advantage for movement in the future. I think we'll see so much more from him. He's an exciting guy and a super sweet kid."
What do you think about the game of Sinner?
[vc_video link="https://youtu.be/eA70_8uCzUw"]