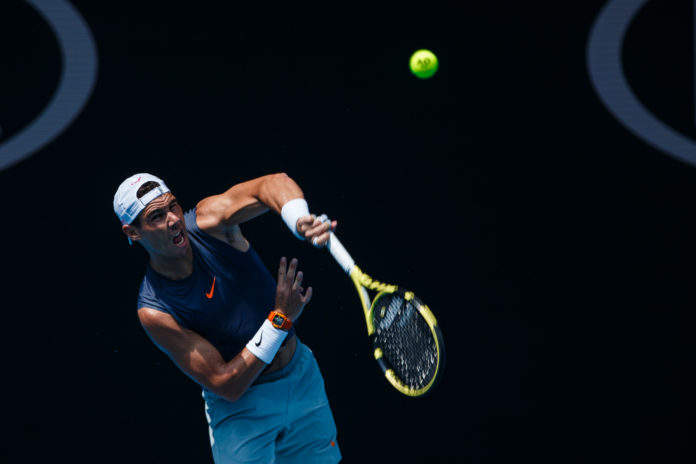 World number one Rafael Nadal kick-started his 2020 Australian Open campaign with a very convincing victory over Bolivian world number 73 Hugo Dellien 6-2, 6-3, 6-0.
Dellien, a former practice partner for Nadal, showed good heart in the contest though with the scoreline not truly reflecting the match that lasted just under two hours.
"He's a fighter, he has a great story behind him," said Nadal.
"Happy for him that he's playing at a very high level. Positive start for me here. What you want in the first round is just to win, and if it's in straight sets better."
Nadal has had one of the quickest turnarounds between seasons of any player, after helping Spain win the Davis Cup at the end of November before being back in action in Abu Dhabi just a few weeks later, he admitted he has had little time to work on and add new things to his game ahead of 2020.
"I did some treatment at the end of the season, stay four days at home, and work again," said Nadal.
"Sometimes, you know, like before 2017 season I had two months and a half to work because I didn't play after Shanghai. When you have this time to work on specific things, then you can expect new things or you can expect some improvements."
[vc_video link="https://youtu.be/p7K8UKqA_4g"]