On Tuesday, June 22, Nick Kyrgios took to social media to check on a mixed doubles partner for this year's Wimbledon. Kyrgios has found his match: Venus Williams!
The Australian announced in his pre-tournament press conference on Saturday that he will compete in mixed doubles at Wimbledon with five-time champion Venus Williams.
ALSO READ: Five first-round matches to watch out for at Wimbledon 2021
"The mixed doubles pair of the tournament!" Kyrgios exclaimed after making the announcement. Williams was awarded a wildcard into the ladies singles draw.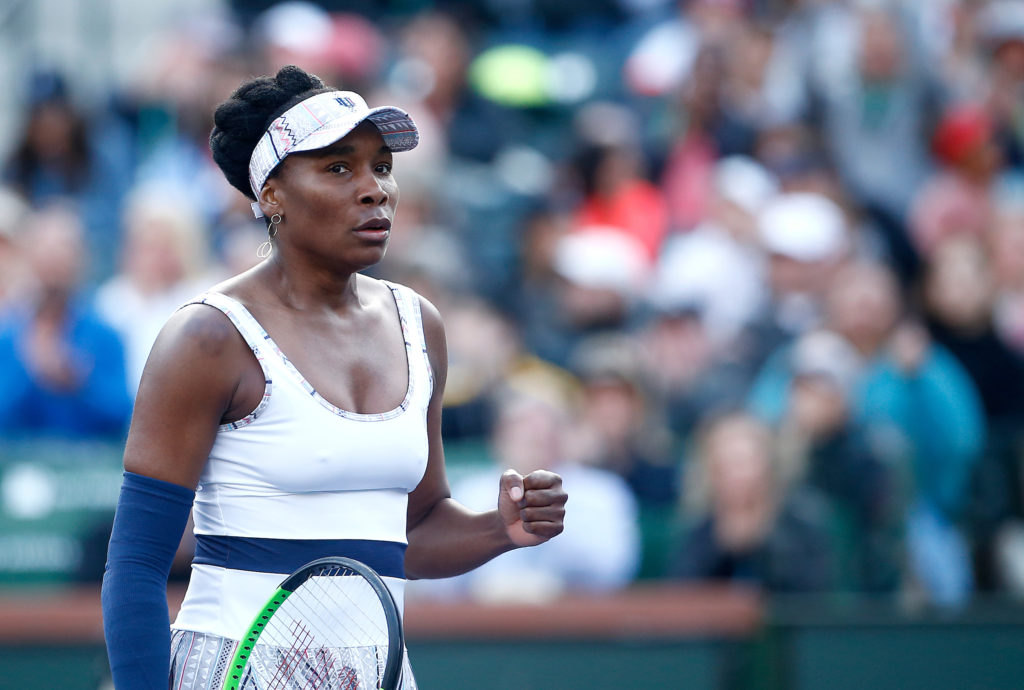 Kyrgios has played mixed doubles before, most recently with Amanda Anisimova at last year's Australian Open and Desirae Krawczyk at Wimbledon in 2019.
Upgrade your serve with our FREE guide
Wimbledon will be just his third tournament since Acapulco last February. But the 26-year-old knows there is no guarantee he will come out firing.
"I've been hitting a fair bit on the grass, trying to get two hits a day, trying to find my feet because it's been almost two years since I've been on the grass," he said.
ALSO READ: Indy de Vroome in Wimbledon fashion controversy
"It's been fun just being back here seeing a lot of the tennis world."
He played two tournaments in Melbourne this February, including the Australian Open. Kyrgios will open his singles campaign against France's Ugo Humbert.
ALSO READ: Bernard Tomic takes aim at 'irritating' ball kids
Although he is light on matches heading into the grass-court Grand Slam, the World No. 61 believes he is still a dangerous opponent.
"I know for a fact that no one here wanted to play me first round and I feel completely confident going into this match. I'm not saying that I'm the favourite, but I know how to play on grass, I've won a lot of matches on grass. It's going to be fun," Kyrgios said.
ALSO READ: 'Don't fine players for smashing racquets,' says Taylor Fritz
"I'm the underdog and I feel as if all I can do is just prepare and do as much as I can these next two, three days to get on the court and have fun. It's Wimbledon."