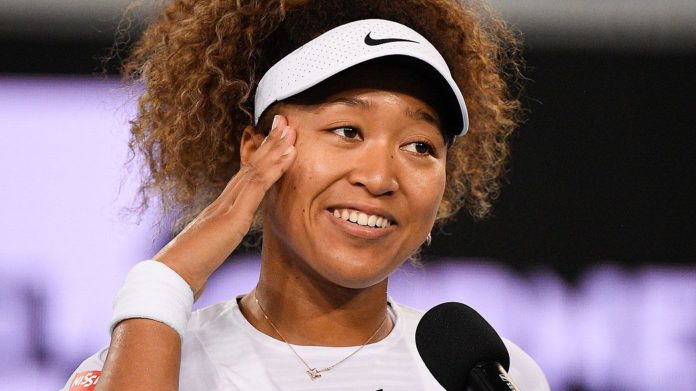 Former NFL star Marcellus Wiley believes Naomi Osaka's withdrawal from the French Open following the backlash from the press boycott was more of a 'power play.'
Osaka, a four-time major champion and current World No 2, had announced before the claycourt Grand Slam that she would be skipping the mandatory post-match press conferences for 'mental health' reasons.
ALSO READ: Stan Wawrinka forced out of Wimbledon
"Absolutely it's mandated," Wiley, who played NFL for 10 seasons, told TMZ when asked if media interactions should be compulsory for an athlete.
"You get your cheque from them. Everything is set up in parameters for her to succeed. She just wanted to reset what that looked like and she wasn't clear and concise in her intentions. I know everyone in coming out in support of her because she's hiding behind the cover of mental health.
Sharpen your forehand with our FREE guide
"I think that is part of the process, her anxiety, I respect that. Just tap out. Or if you don't want to tap out quietly, how about you go to your partners and make sure you don't try to burn the house down in that process. To me it's a little insensitive both ways.
""You got to respect every individual for what they are feeling. But you have to also respect the organisation for what they are producing and allowing you to become."
ALSO READ: French Open rocked by match fixing scandal
Osaka incurred a fine of $15,000 and a joint response from the four Grand Slams that she could be defaulted for repeated violation of the media rule.
The Japanese earned $55 million in 2020, more than $50 million of which came through endorsements.
ALSO READ: 'Grand Slams protecting themselves,' says Djokovic on Osaka saga
The 23-year-old is one of the best players in the world currently but hasn't quite succeeded on clay. One of the reasons she wanted to skip the press was to avoid people seeding doubts into her mind.
"She made a ton of money, and it just seemed like a power play more than anything," Wiley added.
ALSO READ: Alexander Zverev mocks Naomi Osaka
"I don't know her level of anxiety, only she does. But there are other players that don't show up to tournaments and it is not such a big deal. Handle your mental health, you, and show up when you're ready and don't burn down the house."
Public opinion has been divided on her decision to boycott the media in Paris and ultimately led to her withdrawing from the tournament completely.
ALSO READ: Roger Federer makes winning return at Grand Slams
While it has raised questions over whether athletes' well-being in the face of constant press scrutiny, a lot of sportspersons have supported Osaka for her stance.
"You make the millions, you're doing the media," Wiley said.
ALSO READ: Stars missing from this year's French Open
"It's all ecosystem, it all works hand-to-hand. How do they think that this sport is driven? Just because people show up and pay for cotton candy?
"That's not it! It's all of the investment that goes into the sport and participation. And that includes fan interest. This is just another cog in the wheel.
ALSO READ: Dominic Thiem slumps to a new low at French Open
"I respect her and what she's going through but everyone else has to go through it too, part of the rigours of the game."
In her statement announcing her withdrawal from the French Open, Osaka also mentioned that she would be taking a break from the sport. She has withdrawn from the Wimbledon warm-up event in Berlin but is still on the entry list for the grasscourt major.
ALSO READ: Rafael Nadal shuts out last French hope Richard Gasquet