A look at the big names who have pulled out of 2021 French Open. The clay-court major begins May 30.
Stan Wawrinka
2015 French Open champion Stan Wawrinka has pulled out of the French Open after failing to recover sufficiently from an operation he underwent on his left foot in March.
ALSO READ: Gael Monfils in Roger Federer's firing line
The three-times Grand Slam champion, a former world number three, then underwent a minor procedure on his left foot and at the time said he will be out for a few weeks.
The world No.24 has won three out of seven matches played across four tournaments so far this year.
Upgrade your backhand with our FREE guide
Simona Halep
2018 champion Simona Halep withdrew from the French Open on Friday because of a calf injury.
It's with a heavy heart that I announce my withdrawal from @rolandgarros this year. Unfortunately the tear in my left calf needs more time to recover and the timeline is just too short. Withdrawing from a Grand Slam goes against all my instincts and aspirations as an athlete, but pic.twitter.com/XiGJxAJMOp

— Simona Halep (@Simona_Halep) May 21, 2021
The 29-year-old Romanian tore a muscle in her left calf at the Italian Open and said it needs more time to heal.
ALSO READ: Coco Gauff completes title sweep in Parma
Halep is a three-time finalist at the French Open. She beat Sloane Stephens in 2018 final in Paris for her first major singles title.
Andy Murray
Andy Murray has decided to skip French Open as he is still recovering from a groin injury, British media reported on Saturday.
The former World No 1 will focus on the grasscourt swing instead and do well at Wimbledon.
ALSO READ: Benoit Paire hires a coach to prepare for Roland Garros
The former world number one has not played a singles match since March, when he pulled out of the Miami Open due to a groin injury. In the three matches he has competed in this year, Murray has lost two.
He made a comeback in Rome at the Italian Open but only played in the doubles competition where he was knocked out in the last 16.
Nick Kyrgios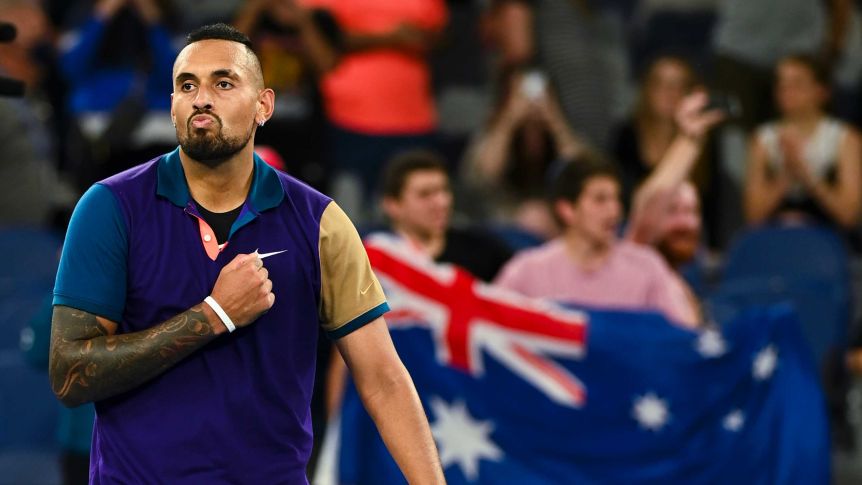 Nick Kyrgios, who made a brief comeback during the Australian swing at the start of the year, will skip the French Open.
The world No.57 has not played a singles match since dropping a two-sets-to-love lead against world No.3 Dominic Thiem in the third round of the Australian Open.
ALSO READ: Umpire asks for protection from Camila Giorgi's dad
Kyrgios did share his plans to take part in the last grand slam of the year, telling fans: "US Open I'll see you this year."
Denis Shapovalov
Canada's world No 15 Denis Shapovalov withdrew from Roland Garros due to a shoulder injury on Sunday.
I'm saddened to share that after consulting with my medical team I've made the difficult decision to withdrawal from @rolandgarros. Unfortunately my shoulder has been bothering me and while medical tests look good, it is for the best to rest. See you in 2022, Roland-Garros. pic.twitter.com/BkCWWQ9Fd8

— Denis Shapovalov (@denis_shapo) May 23, 2021
Shapovalov was runner-up to Casper Ruud in the Geneva clay court final on Saturday.
At the Rome Masters last week, he had two match points in the third round against Rafael Nadal before the 13-time Roland Garros champion recovered to win.
ALSO READ: 'It's a huge step back,' says Dominic Thiem
Shapovalov, whose best Grand Slam performance was a run to the US Open quarter-finals last year, has yet to get beyond the second round in Paris.