The French Open 2022 is set for battle royale with Carlos Alcaraz emerging to challenge tennis legends Novak Djokovic and Rafael Nadal.
While the clay-court Grand Slam will feature some marquee names, there are a few stars missing from the field.
Roger Federer
After a brief return to the Tour last year, Roger Federer has been missing in actions since Wimbledon 2021.
ALSO READ: Five first round matches to watch out for at French Open 2022
Federer, the 20-time Grand Slam champion, reached the fourth round at last year's French Open before withdrawing due to exhaustion.
However, after losing in the quarterfinals of Wimbledon he opted to undergo another knee surgery, his third in two years.
ALSO READ: All you need to know about French Open 2022
The 40-year-old is hoping to stage a come back later in the year. As of now, he has confirmed his participation at the Laver Cup and the ATP 500 event in hometown Basel.
Serena Williams
Serena Williams has also been sidelines for almost a year due to injury.
Williams, 40, limped out of last year's first-round match at Wimbledon in tears due to a leg injury.
Sharpen your backhand with our FREE guide
She also skipped the Olympics in Tokyo and the U.S. Open in 2021 due to the hamstring injury, as well as the Australian Open earlier this year.
Recently, Williams hinted that she could make her long-awaited return at Wimbledon in June.
ALSO READ: Elina Svitolina is a nobody, says Russian tennis chief
On an Instagram story with NFL quarterback Aaron Rodgers, Serena said: "We've been talking about my comeback and he's been hyping me up and getting me ready for Wimbledon. Can't wait!"
Andy Murray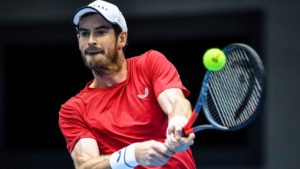 With Wimbledon the priority, Andy Murray has decided to withdraw from the clay-court major.
The Scot, who turned 35 on Sunday, said in February he would skip the whole clay-court season but then changed his mind and took a wildcard into last week's Madrid Open.
ALSO READ: Djokovic, Nadal, Alcaraz in same half at French Open 2022
He produced some of his best form since hip surgery to reach the third round, beating Dominic Thiem and Denis Shapovalov.
But he had to pull out of what would have been a first clash with Novak Djokovic since 2017 because of illness.
Nick Kyrgios
Nick Kyrgios has been playing a limited schedule since the pandemic and has opted out of this year's French Open.
The controversial player last played in Paris in 2017.
ALSO READ: Daniil Medvedev opens up on Wimbledon ban
In January, Kyrgios won the Australian Open doubles title alongside close friend Thanasi Kokkinakis.
Kyrgios competed at the US Men's Clay Court Championships in Houston, USA but returned to Australia to recoup with his family.
Matteo Berrettini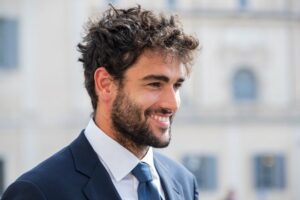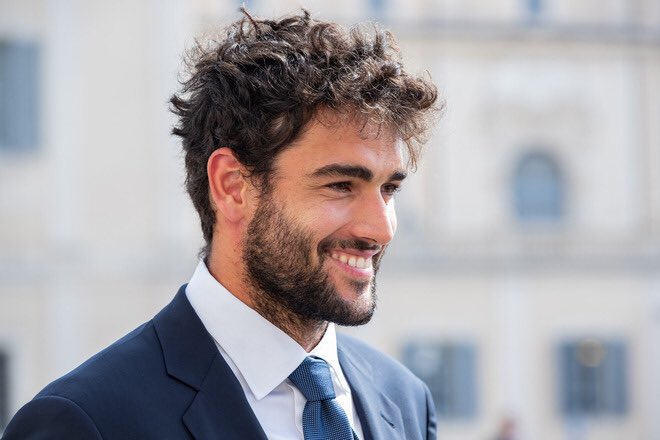 World No 10 Matteo Berrettini has decided to skip the French Open and focus on preparing for the grass season.
In March, Berrettini underwent a right hand surgery.
ALSO READ: Why Novak Djokovic split with long-time coach Marian Vajda
Berrettini, who reached the French Open quarterfinal last year, will skip Roland Garros because he doesn't feel he is not where he needs to be to contend for the title.
"I don't want to rush anything, I will only go to Paris if I am in a position to go all the way," the 26-year-old said recently.
Gael Monfils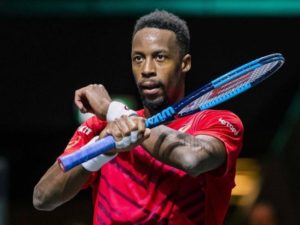 Gael Monfils withdrew from the French Open because of an injury to his right heel that will require minor surgery.
ALSO READ: Roger Federer and Rafael Nadal told to 'come clean'
Monfils, France's highest-ranked player at No. 22, said he has been hampered by the lesion in his foot since the Monte Carlo Masters in April, adding that the he can't move properly on the court.
The 35-year-old veteran also withdrew from the Lyon Open this week, an event that serves as a warm-up for the clay-court Grand Slam.
Elina Svitolina
Elina Svitolina, Monfils' wife, will also skip Roland Garros, where she has reached the quarterfinals three times.
Mental strain led to the former third-ranked Ukrainian's decision to take a break from tennis.
ALSO READ: Gael Monfils and Elina Svitolina expecting a baby girl
But there is also positive news for the couple. Monfils and Svitolina announced on social media Sunday that they are expecting their first child, a girl, in October.
"With a heart full of love and happiness, we are delighted to announce that we are expecting a baby girl in October," they wrote.
Anastasia Pavlyuchenkova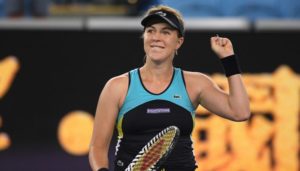 French Open will begin without its defending finalist after Anastasia Pavlyuchenkova announced this week that she's ending her 2022 season early due to a recurring knee injury.
The 30-year-old reached her first Grand Slam final in Paris last year, finishing runner-up to Barbora Krejcikova, but has been plagued by knee trouble for much of this year.
ALSO READ: Iga Swiatek equals Serena Williams winning streak
She was sidelined for 10 weeks after the Australian Open with the injury, and tested out her body over the last month by playing in Madrid and Rome.
Pavlyuchenkova and Veronika Kudermetova had won the doubles title at the Italian Open last week.