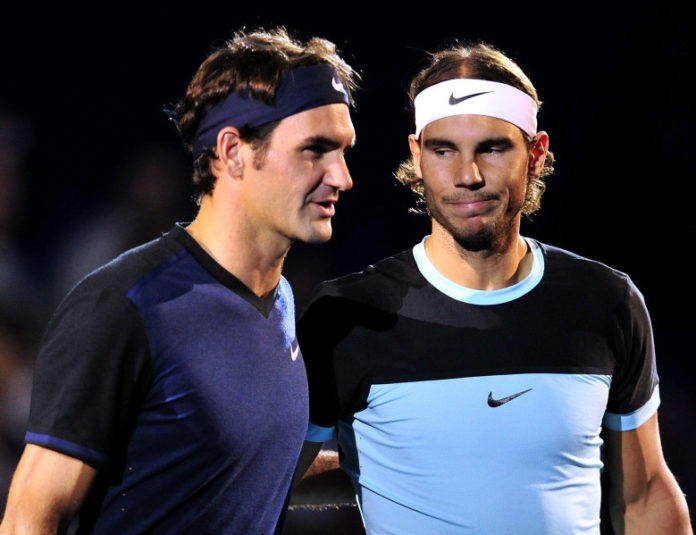 Roger Federer and Rafael Nadal have been told to 'come clean' for their involvement in the ATP possibly stripping Wimbledon of ranking points.
Wimbledon and AELTC's decision to ban players from Russia and Belarus for this year's Championship has not gone down well with players.
ALSO READ: Injured Emma Raducanu retires in Rome
Current and former tennis stars like Martina Navratilova, Novak Djokovic and Rafael Nadal slammed Wimbledon's 'unitlateral decision.'
Earlier this week, ATP Players Council, which Federer and Nadal are a part of, reportedly voted to recommend stripping Wimbledon of ranking points, effectively making it an exhibition event.
Sharpen your backhand with our FREE guide
The decision has not been ratified by the ATP Board yet.
'Behaving appallingly'
Chris Bryant MP, the chair of the All-Party Parliamentary Group on Russia, called on Nadal and Federer to state where they stand.
"Federer and Nadal should come clean. Do they want Vladimir Putin to fail or don't they care?" Bryant said.
ALSO READ: Alexander Zverev slams organisers after Madrid loss
"The men's tour are behaving appallingly. It's like they haven't heard what is happening in Ukraine or don't care."
Nadal, who had said Wimbledon ban was 'unfair', refused to disclose details of the conversations with the 10-person ATP Player Council.
ALSO READ: Why Novak Djokovic split with long-time coach Marian Vajda
"[The] only thing we can do is be in touch with Wimbledon and the rest of the ATP management to do the things that work better to protect every single player in the ATP," Nadal said during the Italian Open.
"At the end, that's our job: to protect the players and to work [to] the benefit of every single player that we are representing."
ALSO READ: Six Spanish players banned for match-fixing
According to The Telegraph, the ATP doesn't have to ratify recommendations from the player council, but "insiders feel its board has little choice but to take their advice on this issue during meetings this week, when a vote could take place."