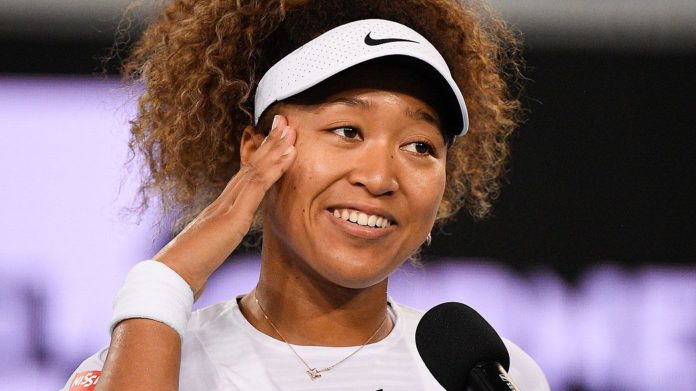 Greek is the flavor of the season in Melbourne after Stefanos Tsitsipas' stunning comeback win over Rafael Nadal. On Thursday, Naomi Osaka revealed that she had switched up from her go-to meal, sushi, on the eve of her match, and sampled Greek food.
Osaka came up with a dominant performance against Serena Williams, defeating the legendary Amercian 6-3, 6-4 in the semifinal of the Australian Open.
ALSO READ: 'I'm done,' Serena Williams breaks down after defeat
When asked about her pre-match routine during an on-court interview, the 23-year-old said, "It's super-weird. For the past three weeks I've been eating Japanese food on the day before my match."
"And yesterday, I decided to eat Greek food. So I went to sleep, and I wake up, and Tsitsi had beaten Nadal. I'm like, ooh, maybe this is a sign," added the Japanese player.
Sharpen your backhand with our FREE guide
"Maybe, I should keep eating Greek food."
— Stefanos Tsitsipas (@steftsitsipas) February 18, 2021
Tsitsipas had caused the upset of the tournament as he defeated World No 2 Rafael Nadal, after being two sets down, in the quarterfinals of the Australian Open on Wednesday.
ALSO READ: 'I'm super proud of Tsitsipas,' says Osaka
He became only the second player, after Fabio Fognini at the US Open, to come back from two sets down and defeat Nadal in a Grand Slam match.
Tsitsipas and Osaka embody the social media savvy NextGen of players and have refreshing personalities. The two are known to be good friends and have gone back and forth on twitter.
ALSO READ: Karolina Muchova MTO causes a stir as Ash Barty loses
The 23-year-old Osaka, who has grown up idolizing Williams, once again got the better of the 39-year-old American at a major. Osaka's first Grand Slam title had come at the 2018 US Open, when she defeated Williams in straight sets.
Fans back at Australian Open
Melbourne's five-day lockdown ended on Wednesday midnight and mask-wearing fans were seen trickling into the Melbourne Park on Thursday.
ALSO READ: Toni Nadal expresses doubt over Novak Djokovic injury
Players competed at empty stadiums at Melbourne Park through the five-day lockdown but reduced capacity crowds of 7,477 have been permitted in each of Thursday's two sessions and the same number for the singles finals sessions on Saturday and Sunday.