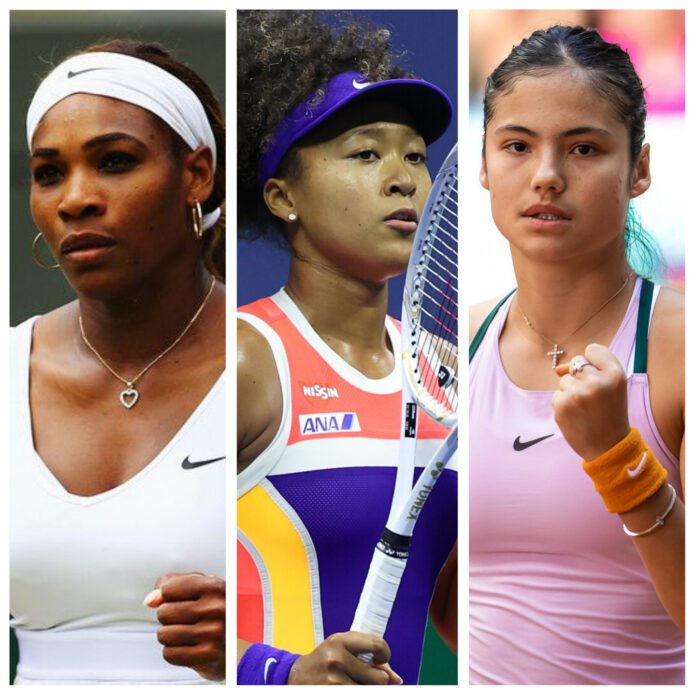 The US Open 2022 draw, which was made on Thursday, has thrown up some exciting first-round clashes. We look at the five most interesting match-ups to watch out for:
Naomi Osaka vs Danielle Collins
Four-time major champion Naomi Osaka has been struggling for form and the Japanese has been handed a tough opener in New York.
ALSO READ: Novak Djokovic out of US Open
She will take on the hard-hitting Danielle Collins, who reached the final of the Australian Open this year.
The 28-year-old Collins reached a career high of No 7 in the WTA rankings this July.
Upgrade your serve with our FREE guide
However, Osaka has won all of their three clashes so far, the latest being a 6-2, 6-1 win in this year's Miami quarterfinals.
Emma Raducanu vs Alizé Cornet
Emma Raducanu will open her title defence against the resurgent Alize Cornet.
Raducanu, 19, built some momentum going into the US Open, as she defeated Serena Williams and Victoria Azarenka in Cincinnati to reach the quarterfinals.
ALSO READ: Ukraine fan kicked out of match between Russian players
But the 32-year-old Cornet is enjoying the best Grand Slam season of her career.
The Frenchwoman reached the quarterfinal of a major for the very first time at the Australian Open this year.
ALSO READ: Iga Swiatek slams lighter tennis ball rule
At Wimbledon, she brought World No 1 Iga Swiatek's winning streak of 37 to a grinding halt en route a last 16 finish.
Serena Williams vs. Danka Kovinic
Serena Williams will open with Danka Kovinic in her final US Open. pic.twitter.com/cSjGuZIHKj

— US Open Tennis (@usopen) August 25, 2022
In what is set to be her final tournament, 23-time major champion Serena Williams will face Montenegro's Danka Kovinic in the first round of the US Open.
A champion in New York six times, Williams will face No.80 Kovinic for the first time.
ALSO READ: Serena Williams bows out of Cincinnati Open
In January, Kovinic broke new ground for Montenegro at the Australian Open after defeating Emma Raducanu to become the first woman from her country to reach the third round of a Slam.
Nick Kyrgios vs Thanasi Kokkinakis
Having won the Australian Open doubles tournament earlier this year, 'Special Ks' Nick Kyrgios and Thanasi Kokkinakis will face-off against each other in the US Open first round.
ALSO READ: Wimbledon fan may take legal action against Nick Kyrgios
The Australians often refer to each other as "brothers", but only one can advance to the second round at Flushing Meadows.
Their first-round clash will be their first ATP meeting and first match against one another since they competed on the ATP Challenger Tour in 2014.
ALSO READ: Nick Kyrgios slams Hubert Hurkacz
Kyrgios, 27, is on the most consistent run of his career as he reached the final at Wimbledon, won the Washington title and advanced to the quarter-finals in Montreal, where he eliminated World No. 1 Daniil Medvedev.
Pablo Carreno Busta vs. Dominic Thiem
Dominic Thiem will have to be sharp for his first match at the US Open since lifting his maiden major trophy at Flushing Meadows two years ago.
The Austrian will face 12th seed Pablo Carreno Busta, who recently claimed his first ATP Masters 1000 title in Montreal.
ALSO READ: Alexander Zverev reveals long battle with diabetes
Thiem has struggled to find his best form since returning from a wrist injury in March.
He does have one thing on his side, though: a 7-0 head-to-head advantage against Carreno Busta. One of those clashes came at the US Open in 2016, when Thiem rallied for a four-set victory.