HBO announced a star-studded line-up of their feature films set to launch in 2021. Among them is 'King Richard', a biopic on Richard Williams, the father of American tennis legends Serena and Venus.
Will Smith, who has previously played  icons like Muhammad Ali, has taken on the role of Richard Williams.
AUSTRALIAN OPEN: Players complain about quarantine rules, food
Despite having never played the game, Richard Williams taught his two youngest daughters, Venus and Serena, to play tennis on Compton's courts, which were often littered with broken glass. The sensational sisters not only took on a white-majority sport, but brought the new realm of power in the women's game.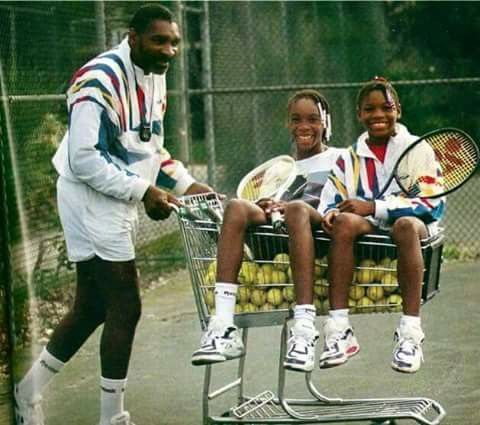 Not many took Richard Williams seriously when he proclaimed that his daughters would become the top two players in the world.
Venus, 15 months older than Serena, was the first to emerge on the scene. At 17, She made the final of the US Open in 1997. The American won her first Grand Slam at Wimbledon 2000, a few weeks after she had ascended to World No 1.
Sharpen your forehand with our FREE guide
Richard had warned that Serena was the more talented of the two, and more importantly hungrier for success. And the younger sister was already making heads turn. She won her first major at her home slam – the 1999 US Open—at the age of 17.
ALSO READ: Risked my life to get here, says Bernard Tomic
She has so far won 23 singles Grand Slam titles, and is only one short of Margaret Court's all-time record.
This year, the biggest Warner Bros. premieres are coming to theaters and streaming on HBO Max the exact same day. What movie are you most excited for? 🍿 https://t.co/6Ny7n8JUGk pic.twitter.com/UEMmDlMIy6

— HBO Max (@hbomax) January 16, 2021
Richard's prediction that his daughters would dominate women's tennis came true in 2002, when Venus and Serena were ranked No 1 and No 2 in the world respectively. They are the first, and so far only, sisters to occupy the top two spots in the world ranking.
ALSO READ: Jones overcomes rare condition to qualify for Australian Open
They have also won 14 Grand Slam women's doubles titles and never lost a Grand Slam final playing together. The Williams sisters have won three gold medals in women's doubles, while Venus has won one in singles (2000 Sydney).
The success of the Williams family is the ultimate rags-to-riches triumph in tennis. And 'King Richard', tipped to be its origin story is set to play out on the big screens in November this year.