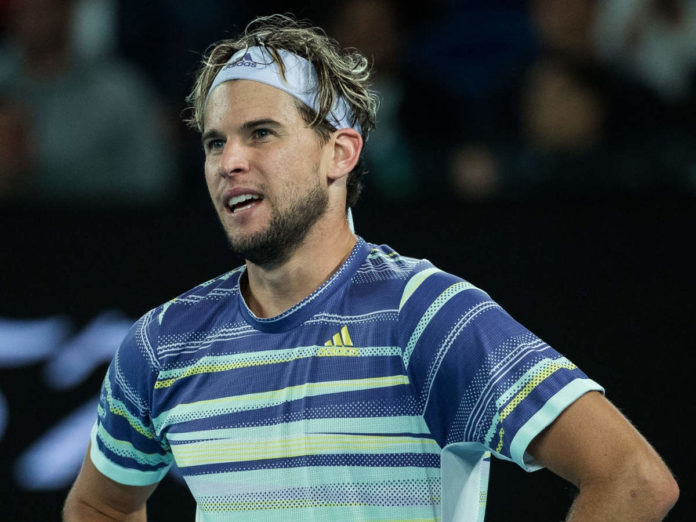 US Open champion Dominic Thiem is in a legal dispute with his former coach and manager Günter Bresnik, who had sued him for 450,000 euros for a breach of contract.
The first court meeting took place at the Palace of Justice in Vienna on Friday afternoon, where Thiem and Bresnik agreed to an out-of-court solution, which will be led by a judicial mediator.
ALSO READ: Kei Nishikori marries longtime girlfriend Yamauchi
The settlement talks are scheduled to take place in the last week of February 2021 without their respective lawyers.
Thiem fell-out with the 59-year-old Bresnik, who had been his coach since the current World No 3 was 15 years old. Bresnik was of the opinion that, according to his contract, he was entitled to a 30 per cent share of all of the financial deals Thiem would sign till the end of his career.
Sharpen your forehand with our FREE guide
This contract was changed in September 2016 and was limited in time – but without Thiem's current manager Herwig Straka being aware of it.
Straka then negotiated a solution with Bresnik in May 2019 after the end of his professional relationship with Thiem, in which Bresnik was still granted a participation in the Austrian's ​​income.
ALSO READ: Maria Sharapova gets engaged to Prince Harry's friend
Thiem's ​​lawyer Manfred Ainedter however declared the contract null and void in February 2020 and dissolved it. He claimed that Thiem and Straka were "fraudulently deceived" by Bresnik.
"It's about respecting a contract," said Bresnik's lawyer Korn at the court hearing on Friday, to which Dominic Thiem appeared accompanied by his younger brother Moritz.
ALSO READ: Players who bid farewell to tennis in 2020
In the court, Bresnik addressed Thiem directly and asked him if he wanted to have a dialogue and sort it out. The parties are now heading to an out-of-court settlement.