With a jaw-dropping 12 French Open crowns to his name, Rafael Nadal at Roland Garros has been voted as the most dominant athlete of the 21st Century.
ALSO READ: Rafa Nadal, the Dominator
This month, ESPN conducted a poll of the most dominant athletic performances in the world and Nadal, with his 12 French Open titles, beat Usain Bolt's golden three-peat in the Olympics.  Jamaican sprinter Bolt is the only athlete to win 100m and 200m gold medals in three successive Olympics (2008 Beijing, 2012 London, 2016 Rio)
The 'King of Clay' beat competition like Bolt, Phelps and his haul of 23 Olympic gold medals and F1 legend Michael Schumacher.
This is how the last stages of the draw played out:
Quarter-finals
Michael Schumacher with Ferrari vs Michael Phelps at the Olympics: Phelps
Roger Federer at Wimbledon vs Usain Bolt at the Olympics: Bolt
Rafael Nadal at the French Open vs Floyd Mayweather as a pro: Nadal
Virat Kohli's India in home Tests vs All Blacks at Rugby World Cups: Kohli's India
Semi-finals
Usain Bolt at the Olympics vs Virat Kohli's India in home Tests: Bolt
Rafael Nadal at French Open vs Michael Phelps at Olympics: Nadal
Final
Usain Bolt at the Olympics vs Rafael Nadal at French Open
Winner: Nadal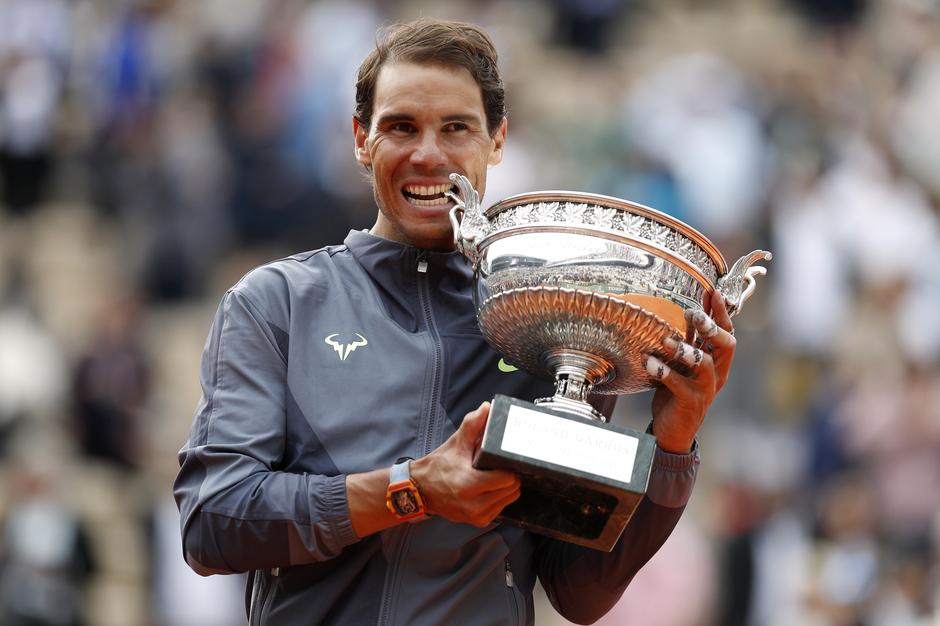 The 34-year-old Nadal has an incredible win-loss record of 93-2 at the French Open. He won his first title in 2005 on debut at the claycourt Grand Slam and his 12th in 2019.
"Many — or all — guys fail to (beat Nadal) in Roland Garros finals," said Dominic Thiem after losing the 2019 finals to the Spaniard. "Just the numbers are crazy. He won it 12 times. Twelve times the opponents in the finals failed to beat him… so, also me."
ALSO READ: 'It will annoy everyone if Novak breaks Roger's records'
Meanwhile, Nadal, didn't fall for the cliché.
"You cannot say it is a dream," said Nadal, on winning his 12th title. "Because I never dreamed of such a thing. "It is incredible. I am very, very happy. It is something very special. It is difficult to imagine winning so much in the same place, particularly here at Roland Garros."